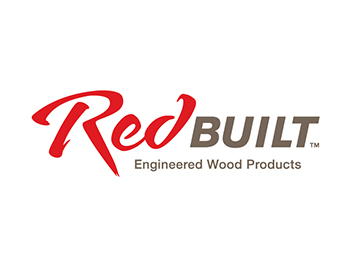 03/21/2016 | News
A word with Kurt Liebich of RedBuilt
Kurt Liebich is the president and CEO of RedBuilt, a Boise company that engineers and builds engineered wood products for commercial and industrial customers in the western United States. Among its products are open-web roof trusses, I-joists, and laminated veneer lumber.
Liebich joined the company in 1994, straight from the Harvard University MBA program. In those days, the company was called Trus Joist, which then held 60-70 percent of the national market share in the engineered wood products category. The publicly traded Trus Joist was sold to the Federal Way, Wash. forest products giant Weyerhaeuser in 2000.
Liebich, former CEO Tom Denig, and the investment company Atlas Holdings of Greenwich, Conn., purchased the commercial division of Trus Joist in 2009 and renamed it Redbuilt in honor of 1960 co-founder Harold Thomas, whose nickname was Red. Denig is now chairman of the board.
Redbuilt owns mills in Stayton and Hillsboro, Ore., in Chino, Calif., and in Delaware, Ohio. The company has about 280 employees now, at its slowest time of year, with an expected increase to around 350 in the summer. About 50 people work in the Boise headquarters.
Liebich spent some time talking to Idaho Business Review about Redbuilt and the engineered wood products industry. The interview has been edited for length and clarity.
What was Trus Joist like when you joined it?
When the Spotted Owl decision happened and the federal government restricted the amount of old growth that could come off the land, it created a market opportunity for companies like Trus Joist. Engineered wood was replacing the dimension lumber coming out of old growth forest.
When I joined Trus Joist in 1994, we manufactured I-joists and three other products at 12 to 15 manufacturing facilities across the country. We never owned timberlands. We bought either log or veneer in the open market. By the late 1990s, probably 80 percent of the company was in residential, with a small division that was commercial.
We grew the business from maybe $400 million in revenue to $800-$900 million in 2000, when we sold it to Weyerhaeuser.
What was your career path?
When a company is growing that fast, it creates tremendous career potential for everybody. The CEO was Walt Minnick. He said, "If you want to be successful in this business, you have to learn from the bottom up."
So I worked in the Stayton manufacturing plant in Oregon in a production manager-type role. I worked in customer service in the Eugene plant, and then I was given the role of industrial sales manager which brought me back to Boise in 1996, and then I worked as industrial sales manager for 4-5 years.
When we were sold to Weyerhaeuser in 2000, I was head of Trus Joist marketing. When Tom Denig retired from Weyerhaeuser in 2005, I succeeded Tom as head of Weyerhaeuser's Trus Joist division.
How are things going now?
We're just a much smaller business than Trus Joist was.
When the housing market collapsed, we had to be really aggressive about scaling the mills down. We had to do a lot of tough things. We moved our engineering and sales offices from leased office space back into our mills. We had to take the fixed costs out of the business to survive.
By 2012 we had sort of turned it around and we've been growing ever since. Last year our two largest customers really pulled back on their construction schedules and so that impacted us. But our core business is still growing. We're selling direct to commercial contractors, primarily in the West.
We're really in a service business. We're not just providing tangible products, we're basically providing a structural system to the contractor. The designers and engineers here are doing the drawings and the engineering, so it's totally custom. We have three other engineering offices, so if we have trouble finding labor here, we'll use people in Portland or L.A. We even have remote drafters in South America we'll use.
Every one is engineered, and then when the truck shows up at the job site, what it's really about is how well have we put that solution together, right to when you load the truck, you load it in a way that it's easy for them to get it off the truck.
If we do our job well, our product requires less labor to assemble than the competitor's product. In a world where labor is a constraint on the job site, we can be more efficient.
What do you think about cross-laminated timber?
I'm not sold on it. We're watching it very carefully because if it's a viable product, then we are uniquely positioned to sell it, because that's what we do.
The building industry is not the most innovative industry in the world; change takes a long time. CLT is dramatically different. CLT is going after structures that are more than four stories high, instead of steel or concrete.
I'm just not convinced that the economics are compelling enough to drive that change.
Where people say CLT is successful is where it's more green. Typically, where these projects have happened is where they have some sort of government subsidy to drive it. In the absence of that it just doesn't make a lot of sense to me.
But maybe I'll be wrong. There's so much wood in the product. If wood is cheap, you can pull it off. There are a lot of people saying this is the next big thing. I haven't seen evidence that that's the case. I might be wrong.
What I will say is wood is the superior building material because trees grow, and sequesters carbon – all the stuff people care about in the environment. Do you have to log responsibly? Yes. The industry made a lot of mistakes in the old days, and we got a bad rap. But if the actual environmental storyline came around to trees, that they actually grow, I could see wood taking off, and cross-laminated timber taking off.
---
To view original article, click here.