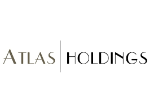 10/02/2023 | News
Atlas Holdings Acquires Herff Jones Graduation Business from Varsity Brands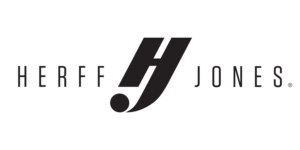 Herff Jones to Operate as Independent Business within LSC Communications LLC
GREENWICH, Conn., Oct. 2, 2023 /PRNewswire/ — Atlas Holdings announced today the closing of the previously announced acquisition of the Herff Jones Graduation Business from Varsity Brands. Atlas also announced the promotion of Ron Stoupa, who begins today as Chief Executive Officer of the now independently operated company. Stoupa joined Herff Jones as Chief Marketing Officer in 2021 and was promoted to President in October 2022.
For more than 100 years, Herff Jones has served as a trusted manufacturer and distributor of graduation and achievement products for the Scholastic and Collegiate end markets. Herff Jones maintains a leading market position across its comprehensive portfolio of highly customized products, including caps and gowns, diplomas, announcements, jewelry and frames. Over the company's 100-year history serving schools' commemorative needs, Herff Jones has earned a reputation for high quality products and personalized service to educational institutions nationwide as they celebrate student achievements.
Atlas has a long history of acquiring non-core divisions of larger corporations and partnering with their Leadership Teams to strengthen and grow these businesses into focused, thriving, independent operations. In addition, Atlas brings extensive experience servicing the education market through the existing Atlas family of companies, such as textbooks produced by Lakeside Book Company and school supplies manufactured by TOPS Products, which are both part of the LSC family of companies. Herff Jones will operate as a standalone business within LSC Communications, alongside Lakeside Book Company, TOPS Products, Magazine, Catalogs & Logistics, and Mexico Print.
"We look forward to working with Ron and his team to support Herff Jones in the next era of this storied manufacturing business. The Herff Jones Leadership Team will have the autonomy and resources to build the business in the way that is best suited for its long-term operational and financial success," said Atlas Partner Michael Sher.
"Atlas has owned and operated manufacturing businesses since its founding more than two decades ago. Atlas values the legacy of Herff Jones and our talented team that prides themselves in celebrating student accomplishments through hand crafted, quality products. I am excited for what the future holds for Herff Jones with Atlas as our new partner," said Ron Stoupa, President and CEO of Herff Jones.
About Atlas Holdings
Headquartered in Greenwich, Connecticut and founded in 2002, Atlas and its affiliates own and operate 27 companies, which employ more than 50,000 associates across 300 facilities worldwide. Atlas operates in sectors such as automotive, building materials, capital equipment, construction services, food manufacturing and distribution, metals processing, packaging, paper, power generation, printing, pulp, supply chain management and wood products. Atlas' companies together generate approximately $16 billion in revenues annually.