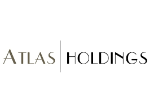 04/14/2023 | News
Atlas Holdings and Olympus Partners Announce Definitive Agreement for the Sale of International Wire Group Holdings, Inc.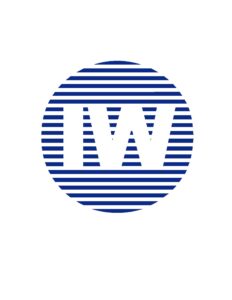 GREENWICH, Conn. and STAMFORD, Conn., April 14, 2023 /PRNewswire/ — Atlas Holdings ("Atlas") and Olympus Partners ("Olympus") jointly announced today the signing of a definitive agreement whereby Olympus will acquire a majority ownership stake in International Wire Group Holdings, Inc. ("IWG"). Atlas, which acquired IWG in April 2019 and has worked closely with the IWG team to execute a business transformation that enabled strong growth and drove operational excellence, will continue as an investor in the company. The transaction is expected to close in the second quarter of 2023. Following the close of the transaction, longtime industry leader Gregory J. Smith will continue as President and Chief Executive Officer of IWG. Financial terms of the transaction were not disclosed.
Headquartered in Camden, New York, IWG is the largest non-vertically integrated copper and copper-alloy wire products manufacturer in the United States and maintains operations in Europe, all supported by unparalleled global engineering capabilities. IWG is highly regarded for its capacity and broad product portfolio, servicing a wide range of applications in energy, green electrification, industrial, automotive, aerospace, data communications and other major markets.
"When we acquired IWG, we partnered with Greg Smith to transform and grow the business. In the four years since, we have seen IWG cement its industry-leading position and create a unique platform for continued growth. We are looking forward to continuing to support the company in this new chapter with Olympus Partners," said Atlas Partner Neil Mahajan.
"I remain deeply proud of our team and all we have accomplished together in making IWG the best wire fabricator in the industry. With the support of our partners at Atlas, we have made significant investments to grow our core business and provide the industry's most robust product portfolio. I'm looking forward to continuing to serve our long-standing customers and continuing our growth with our new partners at Olympus," said Gregory Smith, President and CEO of IWG.
"IWG has distinguished itself as a leader in the wire and cable industry with their skilled team, breadth of products, and engineering capacity. We're excited about the opportunity to further bolster IWG's position as an industry leader and continue to drive their industry leading growth," said Dave Cardenas, Managing Partner at Olympus.
About Atlas Holdings
Headquartered in Greenwich, Connecticut and founded in 2002, Atlas and its affiliates own and operate 26 companies, which employ approximately 50,000 associates across more than 300 facilities worldwide. Atlas operates in sectors such as aluminum processing, automotive, building materials, capital equipment, construction services, food manufacturing and distribution, packaging, paper, power generation, printing, pulp, supply chain management and wood products. Atlas' companies together generate approximately $16 billion in revenues annually.
About Olympus Partners
Olympus Partners is a private equity firm focused on providing equity capital for middle market management buyouts and for companies needing capital for expansion. Olympus manages funds in excess of $8.5 billion mainly on behalf of corporate pension funds, endowment funds and state-sponsored retirement programs. Founded in 1988, Olympus is an active, long-term investor across a broad range of industries including business services, consumer products, healthcare services, financial services, industrial services and manufacturing. For additional information, please visit www.olympuspartners.com.
About International Wire Group Holdings, Inc.
International Wire Group Holdings, Inc., through its subsidiaries, is a manufacturer and marketer of wire products for other wire suppliers, distributors and original equipment manufacturers. Its products include a broad spectrum of copper wire configurations and gauges with a variety of electrical and conductive characteristics and are utilized by a wide variety of customers, primarily in the industrial and energy, electronics and data communications, automotive/specialty vehicles, aerospace and defense, and consumer and appliance industries. The Company has nineteen manufacturing facilities and one distribution facility located throughout the United States, France, Italy and Poland.
For additional information, please visit www.internationalwiregroup.com.