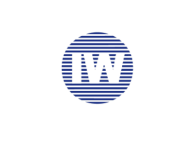 04/30/2019 | News
Atlas Holdings Announces Acquisition of International Wire Group
GREENWICH, Conn. — Atlas Holdings LLC announced today that it has acquired International Wire Group Holdings, Inc. ("IWG" or the "Company") (OTC PINK:ITWG). Headquartered in Camden, New York, IWG is a leading designer and manufacturer of highly-engineered copper-based wire products.  The company's over 1,600 associates operate 17 manufacturing facilities and one distribution location across North America and Europe.  IWG serves a wide range of customers, primarily in end markets such as industrial, energy, electronics and data communications, automotive and specialty vehicles, aerospace and defense, medical products and appliances.
Atlas also announced that longtime industry leader Gregory J. Smith has been named the company's new President & Chief Executive Officer.  Smith succeeds Edwin Flynn, who is stepping down after eight years of service to the company.
IWG is recognized for its highly-skilled and experienced workforce, broad product line, superior manufacturing and technical capabilities, built through a number of strategic acquisitions.  It serves blue-chip customers via relationships that, in many cases, have spanned several decades.
With broad manufacturing and in-house engineering capabilities, IWG offers fellow suppliers, distributors and OEMs the industry's most robust and mission-critical product portfolio.  Its offerings include bare, silver-plated, nickel-plated and tin-plated copper wire, engineered wire products and high-performance conductors.
"IWG is a perfect fit as the newest Atlas company," said Timothy J. Fazio, Atlas Holdings Co-Founder and Managing Partner.  "Our team has spent decades growing and strengthening businesses in the engineered products sector and today we own and operate many global manufacturing and distribution companies.  With a highly-skilled team around the world, loyal customers and a product mix vital to the global economy, IWG's future is very bright.  We are extremely pleased to welcome International Wire Group to the Atlas Family."
Newly-named CEO & President Gregory J. Smith comes to IWG from Marmon Engineered Wire and Cable, a Marmon/Berkshire Hathaway company.  In his decade at Marmon, he led several businesses to profitable and sustainable growth.  In his most recent role as Sector Vice President, he was responsible for supplying products and services used in mission-critical, high-value applications in a wide range of industries, including aerospace, nuclear, fire safety, transportation, O&G and mining.
"Greg is the ideal person to take the baton from Ed Flynn and lead IWG into the future, and we're thrilled he has agreed to join the team as CEO," said Fazio.  "Greg is a results-driven leader whose unique combination of product expertise, customer familiarity and vision for growth will help take IWG to the next level."
"IWG plays a vital role in industries that power commerce, communications and safety across the globe, and I am thrilled to join its outstanding team," said Smith.  "Ed Flynn and the company's dedicated associates worldwide have created a strong foundation.  Together, we'll spend each day ensuring the safety of our associates, improving our products and meeting the expanding needs of our customers.  It is an exciting time at IWG, and I can't wait to get to work."
About International Wire Group Holdings, Inc.
International Wire Group Holdings, Inc., through its subsidiaries, is a manufacturer and marketer of wire products for other wire suppliers, distributors and original equipment manufacturers.  Its products include a broad spectrum of copper wire configurations and gauges with a variety of electrical and conductive characteristics and are utilized by a wide variety of customers, primarily in the industrial and energy, electronics and data communications, automotive/specialty vehicles, aerospace and defense, medical products and consumer and appliance industries. The Company has seventeen manufacturing facilities and one distribution facility located throughout the United States, France, Italy and Poland.
For additional information, please visit www.internationalwiregroup.com.
About Atlas Holdings LLC
Headquartered in Greenwich, Connecticut and founded in 2002, Atlas and its affiliates own and operate 19 platform companies which employ more than 18,500 associates at more than 150 facilities worldwide.  Atlas operates in sectors such as aluminum processing, automotive, building materials, capital equipment, construction services, paper and packaging, power generation, pulp, supply chain management and wood products.  Atlas' companies together generate more than $5 billion dollars in revenues annually.
For additional information, please visit www.atlasholdingsllc.com.