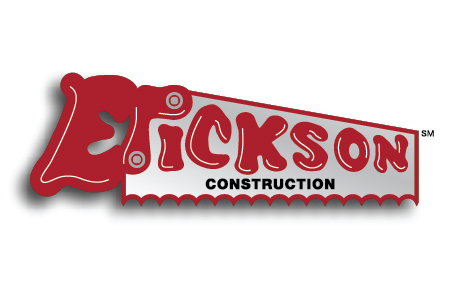 11/30/2018 | News
Atlas Holdings Completes Sale of Erickson Construction to U.S. Subsidiary of Asahi Kasei Homes
Greenwich, CT – Atlas Holdings announced today that it has closed the sale of Erickson Construction ("Erickson") to the U.S. subsidiary of Asahi Kasei Homes ("AKH") for a purchase price of $106 million.  AKH is part of the Asahi Kasei Group, a diversified group of companies led by Asahi Kasei Corp. (Tokyo Stock Exchange: 3407), with operations in the material, homes and health care business sectors.  AKH has significant homebuilding experience with a presence in Japan and Australia, and Erickson will be the company's first investment in the new home construction industry in the United States.
Erickson provides residential framing products and services to homebuilders in Arizona, California and Nevada.  Headquartered in Chandler, Arizona, Erickson's 1,000+ associates serve customers ranging from single-family local and regional homebuilders to large-scale, national residential and multifamily builders.  Erickson operates its own lumber and panelization yards, in which the majority of computer-designed wall panels, trusses and framing components are pre-fabricated, and employs hundreds of skilled carpenters who provide best-in-class installation and building services.
Atlas Holdings formed Erickson in connection with its acquisition of the Erickson Framing division of Masco Corporation in 2012.  At the time of acquisition, Erickson had been experiencing significant losses as a result of the dramatic decline in home building during the Great Recession.  At the time of its acquisition, Atlas capitalized Erickson with no third-party indebtedness and provided the company with significant liquidity to ensure its sustainability until conditions in the U.S. housing market stabilized.  Atlas, in partnership with the Erickson Leadership Team, implemented its turnaround plan, returning the business to profitability in 2015 and then continuing to improve revenues and EBITDA.
This acquisition demonstrated Atlas' investment strategy of purchasing and successfully transitioning divisions of large corporate parents into strong, independent companies. It also was consistent with Atlas' focus on the building materials and construction sector as the economy exited the Great Recession.
Including previous distributions, the Erickson investment generated a multiple of invested capital in excess of 5.0x and an IRR in excess of 40 percent for its investors.
"This sale marks the culmination of Erickson's remarkable transformation into a strong, profitable enterprise that sustainably outpaces its competitors.  Consistent with our broader approach, Atlas invested in Erickson as long-term owners.  Atlas has consistently believed in what Erickson could become as a result of the company's differentiated business model and our strong partnership with the Erickson Leadership Team. We are pleased that Asahi Kasei is committed to take Erickson to even greater heights and are confident that Asahi is the right owner for the next chapter of the Erickson story," said Sam Astor, Partner at Atlas Holdings.
"Over the last several years, Erickson has benefitted greatly from its close partnership with Atlas Holdings," said Rich Gallagher, CEO of Erickson. "We have grown our business, strengthened our workforce and solidified our leadership position in American homebuilding.  I am confident that our strong foundation, coupled with an aligned vision towards solving today's construction challenges in the U.S., make for a bright future with Asahi Kasei."
B. Riley FBR served as exclusive financial advisor to Erickson Construction in this transaction.
About Erickson Construction
Erickson Construction is one of the leading providers of construction services and prefabricated building components in the western United States.  Erickson helped pioneer the concept of complete framing systems and continues to lead the industry with state-of-the-art, computer-assisted production facilities in Arizona, California and Nevada.  Atlas Holdings formed Erickson in connection with its acquisition of the Erickson Framing division of Masco Corporation in 2012. For more information, please visit www.ericksoncompanies.com
About Atlas Holdings
Headquartered in Greenwich, Connecticut and founded in 2002, Atlas and its affiliates own and operate 17 platform companies which employ more than 21,000 associates at more than 200 facilities worldwide.  Atlas operates in sectors such as aluminum processing, automotive, building materials, capital equipment, construction services, paper and packaging, power generation, pulp, supply chain management and wood products.  Atlas' companies together generate more than $5 billion dollars in revenues annually. For additional information, please visit www.atlasholdingsllc.com
About Asahi Kasei Homes
Asahi Kasei Homes is part of the Asahi Kasei Group, a diversified group of companies led by Asahi Kasei Corp., with operations in the material, homes and health care business sectors. With more than 30,000 employees around the world, the Asahi Kasei Group serves customers in more than 100 countries. Asahi Kasei Homes has served Japanese urban markets with durable, earthquake-resistant, fire-resistant steel-frame homes with AAC wall panels since 1972, and now delivers over 8,000 buildings per year. For more information, please visit www.asahi-kasei.com