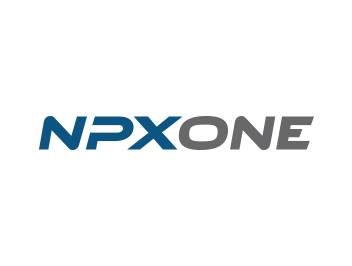 12/01/2020 | News
Atlas Holdings Announces the Sale of Novipax and Formation of NPX ONE
ACON Investments Acquires Novipax Absorbent Pads Business; Novipax Tray Business Renamed NPX ONE
GREENWICH, CT — Atlas Holdings announced today the sale of Novipax, the leading producer of absorbent pads in the United States, to ACON Investments, L.L.C.  ACON is an international private equity investment firm based in Washington, DC.  The trays business, previously part of Novipax, is not included in the transaction and will now be known as NPX ONE.  Terms were not disclosed.
Novipax was established by Atlas in 2015 to acquire the North American Foam Trays and Absorbent Pads (TAP) businesses of Sealed Air Corporation (NYSE:SEE).  In 2016, Novipax completed the acquisition of Paper Pak Industries, a leader in the higher technology active pads space.  During the Atlas ownership period, Novipax established itself as the leading producer and technological leader in absorbent pads and one of the top manufacturers of food packaging trays in the United States.  Included in the sale to ACON are Novipax's absorbent pad manufacturing facilities in Grenada, MS; La Verne, CA; Paxinos, PA; Rockingham, NC and its headquarters in Oak Brook, IL.
The tray manufacturing facilities formerly part of Novipax located in Indianapolis, IN and Reading, PA will now operate as NPX ONE.  The new company will be headquartered in Reading.
"The sale of this market-leading absorbent pads business effectively illustrates a core Atlas investment strategy; acquire complicated assets in a corporate divestiture and then transform the company operationally, financially and culturally via a long-term partnership with a superb management team," said Sam Astor, Partner of Atlas Holdings.  "We could not be prouder of the work done by Novipax Leadership and its entire workforce of skilled associates.  While we're sad to see great friends and colleagues leave the Atlas Family, we are equally excited today to launch NPX ONE as a leading national protein tray company."
"NPX ONE is well-positioned to deliver superior service to the food producers who rely on us for their packaging needs, and we're excited to begin this journey as a standalone business," shared Ron Leach, Chairman and CEO of NPX ONE and former CEO of Novipax.  "We also look forward to continuing our relationship with Novipax as a supplier of absorbent pads for the trays we produce at NPX ONE."
Houlihan Lokey acted as financial advisor and King & Spalding served as legal advisor to Atlas.
About Atlas Holdings
Headquartered in Greenwich, Connecticut and founded in 2002, Atlas and its affiliates own and operate 22 platform companies which employ more than 25,000 associates at more than 200 facilities worldwide.  Atlas operates in sectors such as aluminum processing, automotive, building materials, capital equipment, construction services, food manufacturing and distribution, packaging, paper, power generation, pulp, supply chain management and wood products.  Atlas' companies together generate approximately $8 billion in revenues annually. For additional information, please visit www.atlasholdingsllc.com.
About NPX ONE
Headquartered in Reading, Pennsylvania, NPX ONE is a top manufacturer of expanded polystyrene foam trays for food processors, supermarkets and food distributors in the United States.