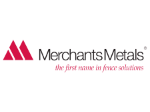 03/01/2021 | News
Atlas Holdings Completes Sale of Merchants Metals
Premier National Distributor of Fence Systems Acquired by The Sterling Group
GREENWICH, CT — Atlas Holdings ("Atlas") announced today that it has closed the sale of Merchants Metals ("Merchants") to The Sterling Group, an operationally-focused, middle market private equity firm headquartered in Houston, Texas.  Founded in 1953, Merchants is one of only two national distributors of fence systems in the United States, with approximately 900 associates operating 35 service centers and four strategically located manufacturing facilities.  Terms of the transaction were not disclosed.
Atlas acquired Merchants in 2015 through a corporate carve-out from Oldcastle Building Products, Inc. Over the last six years, the Merchants Leadership Team has transformed the business – optimizing its operations, strengthening talent, and prioritizing the safety of each associate.  The result was a rewarding partnership between the Leadership Team and Atlas.
"Our journey with Merchants Metals represents a lifecycle that is quintessentially Atlas," said Jason Squire, Partner at Atlas Holdings. "Start with a non-core division of a larger business and, through attention and focus, grow it into a strong, independent company that is an unrivaled leader in its markets.  Andrea Hogan and her team have been dedicated from day one to becoming truly 'best-in-class' and that work has culminated in this great outcome for all involved."
"We prioritized talent at Merchants Metals from the very beginning, partnering with Andrea as Chief Executive Officer immediately upon acquisition.  Andrea and her Leadership Team have recognized the importance of having the right people in key roles across the organization and made that happen.  They have built a culture that is second to none, founded on safety, value creation and providing the very best customer service in the industry," added Ed Fletcher, Partner at Atlas Holdings.
"The Atlas team was the ideal partner for us as we transitioned from Oldcastle to a standalone company, and we've achieved great success during our journey together," said Andrea Hogan, CEO of Merchants Metals.  "We have proven that putting customer relationships at the core of everything we do, each day at our facilities, was and is the winning formula," added Hogan.  "While we are sad to leave the Atlas Family, we are uniquely well-positioned with our new colleagues at The Sterling Group to grow our position as the market leader in the fence industry."
Raymond James & Associates, Inc. served as lead financial advisor and King & Spalding LLP served as legal counsel to Merchants in connection with the sale transaction.
About Atlas Holdings
Headquartered in Greenwich, Connecticut and founded in 2002, Atlas and its affiliates own and operate 23 platform companies which employ approximately 40,000 associates across more than 250 facilities worldwide. Atlas operates in sectors such as aluminum processing, automotive, building materials, capital equipment, construction services, food manufacturing and distribution, packaging, paper, power generation, printing, pulp, supply chain management and wood products. Atlas' companies together generate approximately $10 billion in revenues annually.