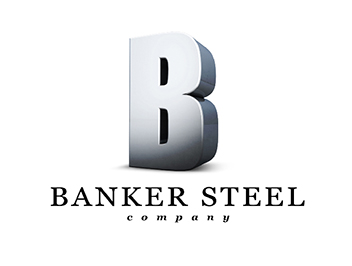 03/31/2016 | News
Banker Steel Continues Expansion with Acquisition of NYCC
Lynchburg, VA — Banker Steel announced today that it has acquired New York City-based NYC Constructors, LLC and New Jersey-based MRP, LLC, together referred to as NYCC. The transaction will expand Banker's capabilities in the growing New York City commercial construction market, providing its customers, many of whom are also served today by NYCC, with a vertically-integrated suite of erection and fabrication services. Terms of the transaction were not disclosed.
With over 300 employees in New York and New Jersey, NYCC fabricates and erects structural steel for commercial, industrial and government end-markets. The company is one of only a handful of large erectors with a proven capability of erecting complex jobs in New York City. Its fabrication facility in South Plainfield, New Jersey, to be known as Banker Steel NJ, LLC is one of the closest heavy steel fabrication yards to the New York City market.
Due to recent financial challenges, NYCC filed for Chapter 11 Bankruptcy protection on January 14, 2016. Banker, which was and remains currently working with NYCC on the fabrication and erection of the World Trade Center Tower 3 and the Rockefeller University expansion over the FDR Drive in New York City, was named the stalking horse bidder in the bankruptcy process and provided Debtor-in-Possession financing during the bankruptcy period. Despite its recent financial difficulties, NYCC is recognized for its operational and technical expertise, which will be combined with Banker Steel's financial strength and operating capabilities to create a highly competitive suite of services for current and future customers.
"We are very excited to have NYCC and its 300 associates join the Banker family as we continue to strengthen our ability to meet our customers' needs in major markets across the east coast," said Donald Banker, Chief Executive Officer and co-owner of Banker Steel. "We've worked with NYCC for some time; the NYCC team's expertise and ability to execute complex projects is unquestioned. The combination of these two companies is a 'win-win' for our customers and the associates of NYCC."
"The acquisition of NYCC will allow Banker Steel to fully capitalize on a robust and growing New York City commercial construction market, one in which Banker is already known as a premier steel fabricator," said Edward Fletcher, Partner of Atlas Holdings LLC, the majority owner of Banker Steel. "We see a unique opportunity for growth at NYCC as we partner with its outstanding workforce to deliver unsurpassed customer service."
About Banker Steel
Founded nearly two decades ago, Banker Steel Company ("Banker Steel") is a majority owned subsidiary of BF Holdings ("BFH"), a portfolio company of Atlas Holdings LLC. Banker Steel is led by Donald Banker and is based in Lynchburg, Virginia. With fabrication facilities in both Lynchburg, Orlando, Florida and now in South Plainfield, NJ, Banker provides fabricated structural steel and erection services for the east coast commercial construction market. The company also provides design-assist services and has had the privilege of fabricating steel for design-build projects such as the award winning Washington Nationals Park in Washington, D.C. and the Barclays Center in Brooklyn, New York.
About Atlas Holdings LLC
Founded in 2002, Atlas Holdings LLC is headquartered in Greenwich, Connecticut. Atlas and its affiliates own 16 companies that employ approximately 20,000 associates and operate from more than 100 facilities across the globe — generating more than $4 billion in revenue annually. Atlas companies are engaged in a variety of industries, including steel, paper and tissue, packaging, aluminum processing, automotive, building materials, capital equipment, construction, energy, industrial services, power generation, and supply chain management. Visit www.atlasholdingsllc.com for more information.