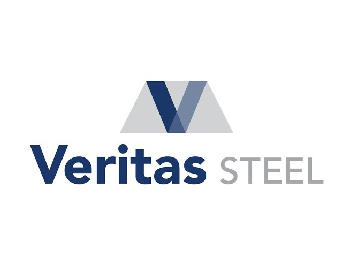 09/10/2021 | News
Building Bridges, Leaving Legacies
A Palatka steel plant had a large part to play in constructing a $480 million bridge in the nation's capital.
The Frederick Douglass Memorial Bridge, which spans over the Anacostia River in Washington and opens to traffic today, was built by Veritas Steel's plants in Palatka and Eau Claire, Wisconsin.
Though the Palatka steel plant has been active since 1950, Veritas Steel acquired it in 2014 and currently employs 120 people.
The Frederick Douglass Memorial Bridge was originally expected to be completed in the spring of 2022. Palatka Plant Operations Manager Chad Thomas said the plant took about two years to complete its portion of the project.
The old bridge accommodated 75,000 people daily prior to the COVID-19 pandemic and the new bridge is the District of Columbia's largest-ever infrastructure project, according to news reports. The six-lane bridge is 1,445 feet long and replaces a 70-year-old structure.
The Palatka plant fabricated large, heavy pieces and ship them to Washington. Thomas said the bridge's floor system weighed 8.5 million pounds. There were 56 edge girders, a type of support structure, which weighed 58,000 pounds each. Veritas Steel also constructed sidewalks on the side of the bridge
"The planning process is really where it starts," Thomas said. "We break it down section by section by section."
On Tuesday, District of Columbia Mayor Muriel Bowser and U.S. Rep. Steny Hoyer, D-Maryland, walked across the bridge with a large crowd. Thomas said the bridge is a legacy Veritas Steel and its employees can leave behind.
"Company-wide, especially for all the folks from Palatka and Eau Claire, it's a big accomplishment for us," Thomas said. "Americans and tourists will be driving and walking along the bridge in the nation's capital."
Thomas said the experience of fabricating the bridge's pieces is unique because it takes a long time to see the finished product. Thomas said the work on projects like the Frederick Douglass Memorial Bridge is intense and frequently changes. It's a challenge to reflect on the scope of the project until it's done, he said.
"It is really fulfilling. It's a complex structure going up and we can only relax when everything's bolted in," Thomas said. "Our children and grandchildren will see it and a lot of folks from Putnam County made it happen."
This article was published by the Palatka Daily News.