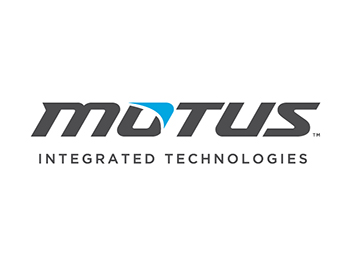 04/12/2017 | News
Companies win Supplier of the Year award from GM
Several West Michigan auto parts makers have been named among General Motors' best global suppliers.
Zeeland-based Gentex, Holland-based Motus Integrated Technologies and Portage-based Summit Polymers were among the 118 suppliers honored at GM's 25th-annual Supplier of the Year awards ceremony last month in Orlando, Florida. Suppliers from 15 countries were honored at the event.
"We have the privilege to work with and recognize the industry's most-capable suppliers," said Steve Kiefer, VP of global purchasing and supply chain, GM. "Through their valued partnerships, we will continue to deliver the products, services and experiences our customers deserve."
The top suppliers were selected by a panel comprising GM executives from the purchasing, engineering, quality, manufacturing and logistics sectors. Qualifying criteria covered product purchasing, indirect purchasing, logistics, customer care and after sales.
For Gentex, this is the 18th time the company has been honored as a GM Supplier of the Year.
"We're honored to be counted among GM's top suppliers once again," said Steve Downing, SVP and CFO, Gentex. "Quality and consistency have always been cornerstones at Gentex, and GM has been a great partner, as we've worked to develop and implement technologies that consumers demand and appreciate."
Summit Polymers had been named a GM Supplier of the Year twice before.
Rochester Hills-based Coastal Automotive, which recently expanded to a plant in Holland, also was named a 2016 Supplier of the Year.
Gentex
Founded in 1974, Gentex Corporation makes auto-dimming rearview mirrors and electronics for the automotive industry.
Gentex also has global offices in Germany, Japan, China, France, the U.K., South Korea and Sweden.
Motus
Born as Prince Corporation in 1973, Motus Integrated Technologies makes headliner and visor technology for the automotive industry.
Motus also has U.S. operations in Livonia and Cottondale, Alabama and global operations in Germany, France, China, Mexico and Japan.
Summit Polymers
Founded in 1972, Summit Polymers is a tier-one supplier to the automotive industry, manufacturing interior kinetic and decorative components and systems, such as display panels and center consoles.
Summit Polymers operates nine plants and employs more than 2,700 workers worldwide.
---
To view original article, click here.