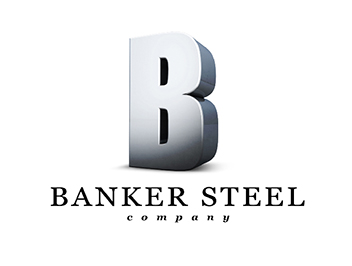 09/11/2013 | News
Employees at Lynchburg's Banker Steel Reflect on Helping to Build the Freedom Tower
Lynchburg, VA — In Lynchburg, one company and many of its employees have quite the special connection to 9/11.
It's Banker Steel, where under old ownership; the steel in the original World Trade Center was built. And in 2007, it's where employees once again forged the steel that would become the Freedom Tower.
To many at Banker, building the steel for the Freedom Tower will forever be their most important project; some seeing it as an honor to be given the task, all seeing it as their patriotic duty to help rebuild what was destroyed.
"You might say me and the saw were the cornerstones of that building" said Jim Brown, a Banker employee.
Brown and his hem-saw helped cut the steel for the foundation of the Freedom Tower.
"We all had a job to do; we had something really important to do, something special to do" said Brown.
He keeps a piece of that first beam at his station to remind him of how special that job was, "And today it's a special day because we replaced something that was taken from us" he said.
Within Banker's walls 9/11 marks the first day of the most important project Banker Steel would produce.
"Knowing that you were inspecting that, didn't you want it to be the best piece of steel that came out of here?" asked reporter James Gherardi of Banker's Quality Control Manager, Bob Campbell.
"Absolutely" he replied.
Campbell inspected each piece that would be placed in the new tower.
"Everybody had it in the back of their head, hey we've got to go the extra mile to ensure that we minimize any possibility of that type of thing happening again" he said.
"These are hardened construction people and it's very emotional for them" said Don Banker.
Banker was honored when his company was awarded the bid to build the tower. He knew from the time he signed that contract, his company would help build history, help heal a nation.
"This one is just unique from an emotional perspective and I think it'll remain that way for my lifetime" he said.
And the same goes for the guy who with his saw, cut that first piece of steel, "This whole project was different. Completely different from the others" said Brown.
At a ceremony in 2007 employees of Banker Steel signed that first piece of the Freedom Tower as well as family members of victims; so literally each of them are forever a part of that building.
---
To view original article, click here.