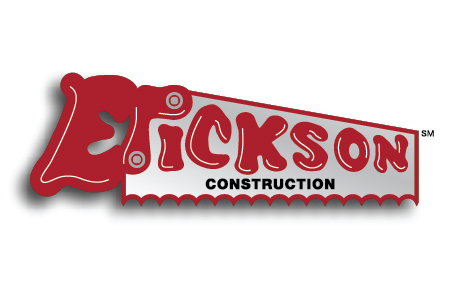 09/05/2017 | News
Erickson Companies Opens New Truss Manufacturing Plant in Reno
Reno, NV – Highlighting its longstanding commitment to Reno and its thriving housing sector, Erickson Companies announced today the opening of High Desert Truss & Lumber, its new home framing manufacturing facility in the City. Erickson was founded over four decades ago and helped pioneer the concept of complete framing systems. It has been serving the Reno market from its Roseville, California facility for over two decades. Company officials were joined at the ribbon- cutting ceremony by Reno Mayor Hillary Schieve, leaders from the Nevada Builders Alliance, representatives from EDAWN, company associates and Reno High School students.
The structural members of a home's roof are manufactured as individual trusses, which are then collectively assembled and sheathed into the full roof. Historically, Erickson supplied trusses to its Reno operation via a long, often challenging process in which the trusses were manufactured in Erickson's Roseville facility and then shipped to Reno. This new facility will create jobs and give Reno a much-needed new, local truss provider. Erickson currently employs 130 hard-working, dedicated and highly-skilled associates in the City of Reno. This summer, the company averaged a build rate of approximately ten homes per week.
"Reno's business-friendly climate is fostering significant economic growth, which produces a concurrent need for more residential housing. With the opening of our High Desert Truss & Lumber plant, Erickson will be uniquely well-positioned to address that need," said Erickson Chief Executive Officer Rich Gallagher. "This facility is a 'win-win' for our customers, our associates and the community. It will address the region's need for more skilled labor, provide our workers with state-of-the-art equipment in a safe, controlled manufacturing space and better serve the needs of Reno homebuilders."
 "Erickson is an innovative leader in the construction industry and an important community partner to our city, and this investment in Reno complements their advanced, turn-key business approach," said Mayor Hillary Schieve. "By investing in Reno's future through its new High Desert Truss & Lumber facility, Erickson is creating jobs and providing much-needed new housing. This project is another demonstration of the exciting economic growth happening across our city. As recent coverage in Bloomberg and MSNBC has illustrated, Reno continues to get positive national attention for how we're collectively helping The Biggest Little City rebound from a deep recession."
"Erickson Companies' recent investment in expanding their physical footprint with a new, state-of-the-art truss facility, along with their current proposal to start up a wall panelization operation in the Reno community, helps to address the affordable/workforce housing issue," said Mike Kazmierski, President and CEO of the Economic Development Authority of Western Nevada.
While the new plant will make an immediate impact, the project also brings the opportunity for significant additional growth. Erickson is pursuing approval of its request to provide pre- fabricated wall panels to Reno via the new facility. Wall panels are an important product for many homebuilders, lowering costs by reducing the required time on-site to build a home.
Once fully-operational, Erickson's new truss, lumber and wall panel facility could add between 75-100 new jobs.
"Erickson Companies is an innovator in the construction industry on so many levels. We appreciate their continued investment in northern Nevada and look forward to them expanding their already significant role in the community," said Aaron West, President of the Nevada Builders Alliance. "The Reno market is at a critical juncture and additional infrastructure to support the construction sector is needed. We welcome High Desert Truss and Lumber and their significant contribution in this area."
About Erickson
Founded forty years ago, Erickson Companies ("Erickson") is one of the leading providers of construction services and prefabricated building components in the core geographic markets of Arizona, Sacramento and the greater Reno, Nevada area. Erickson helped pioneer the concept of complete framing systems. Today, it continues to lead the industry with state-of-the-art, computer- assisted production facilities in Nevada, Arizona and California.