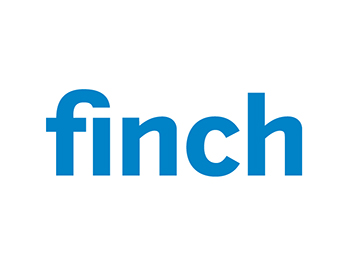 05/15/2022 | Atlas Stories, ESG
ESG Spotlight: Finch Paper
Finch Paper joined the Atlas Family in 2007 as a result of the complex purchase of Finch's papermaking assets as well as the related 160,000 acres of forestland from three generations of descendants of the company's founding families. As part of the transaction, Atlas sold the majority of the forestlands to The Nature Conservancy, enabling some of the most pristine and environmentally sensitive private property within the perimeters of the Adirondack State Forest to be placed under environmental conservation status in perpetuity.
Beginning from humble roots as a family‐owned sawmill, lumberyard and quarry business almost 160 years ago, Finch Paper today is a premier, vertically integrated paper manufacturer specializing in highbright, uncoated papers for North American printing and converting markets. The company has been a cornerstone of the Glens Falls, New York community since 1865. By integrating sustainable forestry practices, green power generation and elemental chlorine‐free pulp and paper production, Finch Paper is a leader in producing high quality, environmentally responsible paper markets.
Finch Paper's environmental stewardship began in 1910 when the founders recognized that the papermaking business could only be sustained with healthy forests. They hired one of the nation's first professional foresters, Howard Churchill, to ensure the perpetual health of the forests – a tradition Finch Paper still carries on today. Finch Paper has a team of professional foresters who provide expertise to landowners, including The Nature Conservancy.
Two‐thirds of the energy Finch Paper uses in its New York State operation is made on site with renewable biomass and zero‐emission hydroelectric. Finch Paper has been using emission‐free, renewable hydropower since 1938. The hydro plant at Finch Paper generates the same amount of electricity annually as 3.1 million gallons of oil.
Finch Paper also operates its own cogeneration facility, which converts 600 tons per day of biomass (bark, sawdust and rejected wood chips) into steam that powers the mill's equipment. This process keeps wood waste out of landfills and generates enough electricity to run more than 11,000 households a year.
Like other power generation facilities we operate at paper mill sites throughout North America, Finch Paper's closed‐loop operation is critical to the economics of paper production and has been common in the industry for centuries. It also happens to be good ESG. Once again, what's often perceived as good ESG is simply good business.