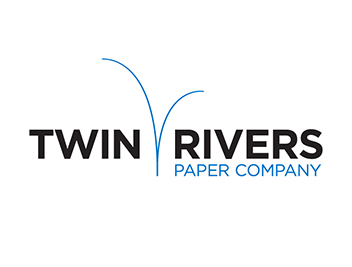 05/15/2022 | Atlas Stories, ESG
ESG Spotlight: Twin Rivers
Twin Rivers Paper is an integrated specialty paper company that produces specialty packaging, technical, label and publishing papers as well as softwood lumber. Twin Rivers is a leader in the development of PFAS-free food packaging papers used for quick service restaurant (QSR) applications such as hamburger and sandwich wraps as well as french fry bags. The papers are also used for microwave popcorn bags to impart performance attributes such as oil and grease-resistance without the use of added fluorochemicals.
In October 2021, Twin Rivers' portfolio of EcoBarrier® PFAS-free packaging papers received compostability certification from the Biodegradable Products Institute® (BPI®). Products that receive BPI compostability certification have gone through rigorous third-party testing that ensures items can be safely cycled back into the soil at a commercial composting facility. With the achievement of BPI certification, EcoBarrier products are recognized as recyclable, biodegradable and compostable. Twin Rivers has committed substantial resources to the development and expansion of its PFAS-free paper portfolio to meet its customers' performance requirements, for example providing dining patrons with grease-proof packaging and tasty food while at the same time enabling the QSR brand owners to advance their own corporate sustainability goals.
Twin Rivers' investment in PFAS-free packaging paper product development is resulting in a reduction of PFAS introduced into the environment and more packaging that can be recycled and composted as the foodservice industry focuses increasingly on sustainable packaging solutions as a key metric for its own ESG journey.
Sustainable product offerings that further the ESG profile of not only our companies, but of our companies' customers, is further proof that good ESG is good business. Twin Rivers' best-in-class, eco-friendly, PFAS-free food packaging papers are a differentiator for the business and a win for the environment.