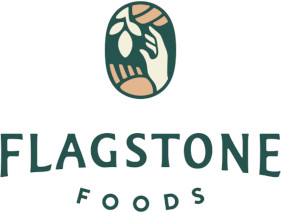 05/30/2023 | News
Flagstone Foods Acquires Emerald Nuts from Campbell Soup Company

Premier Healthy Snacking Solutions Provider Expands with Leading National Brand
MINNEAPOLIS, May 30, 2023 /PRNewswire/ — Flagstone Foods ("Flagstone"), one of the largest manufacturers and distributors of private label snack nuts and trail mixes in North America, announced today that it has acquired Emerald Nuts ("Emerald") from Campbell Soup Company (NYSE: CPB), adding one of the leading snack nut brands in the United States to Flagstone's portfolio. Over its almost 20-year history, Emerald has built a reputation for quality and innovation, known for items such as grab-and-go 100 calorie packs and assorted glazed nut products.
As a leading healthy snack manufacturer, Flagstone operates three plants, located in Robersonville, North Carolina; El Paso, Texas; and Dothan, Alabama. Flagstone's more than 800 team members source, process, package and distribute nuts, trail mixes, and other wholesome snacks to premier retail customers across the country. The company was acquired by Atlas Holdings in 2019 and in late 2022 hired CEO Harry Overly to accelerate the company's growth as a snacking solutions provider.
"Flagstone Foods has long been trusted by the nation's premier retailers to provide the highest quality snacks. Emerald has been providing high-quality branded snack nuts since 2004 and is now the go-to option for consumers seeking better-for-you snacking on the go. Adding Emerald Nuts to our portfolio establishes a new avenue for Flagstone to service our customers with innovative snack products and unites two industry leaders with a shared commitment to the highest levels of product quality and innovation. Our Flagstone team is excited to welcome Emerald as a transformative acquisition to our portfolio and we're looking forward to continuing to drive growth for both Flagstone and our retail partners," said Harry Overly, Chief Executive Officer of Flagstone Foods.
Willkie Farr & Gallagher LLP served as legal advisor and Piper Sandler & Co. served as financial advisor to Flagstone.
About Flagstone Foods
Flagstone Foods is a premier manufacturer of snack nuts, culinary nuts, trail mixes and other nut-based snacks servicing the nation's top retailers in the club, mass, grocery, drug, limited assortment and convenience channels. The company is a leading private label manufacturer and produces nut products under the Emerald Nuts brand, which has been a recognized leader in innovative, high-quality nut snacks since 2004. The company also manufactures ingredients for commercial use, provides contract manufacturing services to branded food companies and offers a wide array of value-added services including consumer insights, global sourcing and commodity advising and product development.
For more information, visit: flagstonefoods.com and emeraldnuts.com.