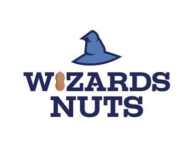 05/25/2022 | Atlas Stories, ESG
Flagstone Foods: Committing to a Sustainable Supply Chain
For Flagstone, a key ESG focus is sustainability – in sourcing, in its packaging and in recognizing how its scale impacts grower decisions upstream in the company's supply chain. In this regard, Flagstone is demonstrating significant improvement since its acquisition by Atlas. For example, soon after our purchase of Flagstone, the Leadership Team put sustainability at the top of the company's priorities and developed a sourcing strategy intended to promote the health of honeybees. While this may sound like a narrow issue to the uninitiated, it is a major ecological and sustainability risk factor to the world's food supply.
In North America in recent years, approximately 40% of all honeybee colonies are lost annually as a result of pesticides, parasites, poor nutrition and pathogens. The honeybee's impact on food supply is profound; honeybees are responsible for pollinating one in every three bites of food we eat. Flagstone has crafted and is implementing an impactful response to the bee health crisis with the objective of cultivating a more sustainable almond industry. Flagstone has committed to source 100% of its almonds from bee-friendly farms by 2025. While California produces the vast majority of the world's almonds on over 1.5 million acres of almond orchards, only a fraction of that acreage is currently verified as bee-friendly. To achieve its goal, Flagstone is joining forces with other industry leaders to significantly expand the adoption of bee-friendly farming practices within the almond industry. In addition to this supply chain initiative, Flagstone is also making charitable contributions to the Seeds for Bees program, which provides almond growers with the seeds and skills they need to create habitat and forage for bees while also improving soil health. Seeds for Bees was created by Project Apis m., a nonprofit organization founded to fund and direct research to enhance the health and vitality of honeybee colonies while improving crop production.
As with all ESG initiatives, metrics and accountability are two central tenets of an effective program. As an important element of its sustainability initiative, Flagstone will be using the most current certification and verification programs to verify that suppliers are following bee-friendly farming practices. These standards are science-based and field-tested, guaranteeing that the actions farmers take will directly improve pollinator well-being by addressing the four main causes that are negatively impacting bee health. Importantly, by partnering with key suppliers, Flagstone is playing a central role in driving systemic change – and enhancing sustainability – across its supply chain.