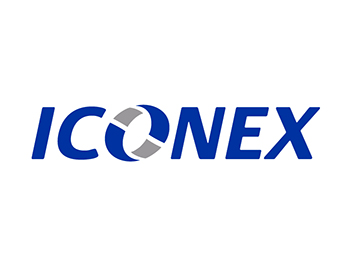 11/02/2017 | News
Iconex Completes Acquisitions of RiteMade and PM Company
Combination Creates Thermal Receipt Industry Leader
Duluth, GA. – Iconex, a leading global provider of receipt and label solutions, today announced the acquisitions of RiteMade Paper Converters, Inc. (RiteMade) and PM Company in two separate transactions. Financial terms of the transactions were not disclosed.
"The integration of RiteMade and PM Company into Iconex will deliver tremendous value to our customers, employees, suppliers and the communities in which we operate," said Craig Gunckel, Chief Executive Officer, Iconex. "By executing on our growth strategy, we will further solidify our position as the world's lowest-cost provider of paper receipts and the most differentiated supplier of label solutions. We could not be more excited to welcome the employees and customers of both RiteMade and PM Company into the Iconex family."
RiteMade and PM Company each bring new and enhanced capabilities to Iconex, allowing the integrated company to offer a more comprehensive product portfolio across all business lines. RiteMade, a premier paper receipts manufacturer, provides superb manufacturing capabilities and a strong blue-chip customer base in the retail, restaurant and distribution media channels to the integrated company. PM Company's strong history of providing market-leading service to customers across wholesale and distribution channels, as well as their expertise in label manufacturing, supports Iconex's focus on innovation within this industry segment.
The new Iconex will focus its efforts on two primary market segments: paper receipts and labels, while maintaining a presence in the thermal transfer ribbon and thirdparty distribution market segments. This approach will benefit customers in several ways; it will offer an industry-leading low-cost model, improved service through greater geographic presence and access to the company's breadth of product offerings, including printed receipt rolls and differentiated label solutions.
Over 100 years ago, Iconex invented the paper receipt, which revolutionized how businesses transact with their customers. Iconex continued its tradition of disruptive innovation with Sticky Media®, a product that has enabled the Quick Service Restaurant industry to streamline operations, leading to an improved customer experience. The acquisitions of RiteMade and PM Company better position Iconex to be even more innovative in the future.
"We are excited to be joining the Iconex family with its strong leadership team, highly regarded brand and leading industry position," said Todd Whitaker, President of RiteMade. "This partnership will allow us to support our long-term growth initiatives, predicated on our rich history as a private company with a dedicated and loyal employee base. The recent investments we have made to modernize our manufacturing facilities together with our strong blue-chip customer base will be integral to creating a highly efficient integrated organization."
"For the past century, PM Company has emphasized quality service and a broad range of product offerings to our customers, while building a strong reputation as a collaborative and innovative solutions provider," said Mike Webster, President & CEO of PM Company. "We are proud to integrate our company's experience and leadership into Iconex, creating a true industry leader in the U.S. that also extends into Europe and other global markets. We look forward to joining the Iconex team." Iconex will continue to be headquartered in Duluth, Georgia. RiteMade and PM Company will continue operating under their respective brand names as Iconex companies. -30-
About Iconex, LLC
Iconex is the leading low-cost provider of paper receipt and differentiated label solutions essential to daily commerce. A tradition of innovation dating back to 1887 is weaved into the fabric of Iconex's identity beginning with the company's invention of the paper receipt which revolutionized business transactions. Most recently, Iconex transformed the industry with the introduction of its Sticky Media®, a product that has enabled the Quick Service Restaurant industry to streamline operations, leading to an improved customer experience. For more information, please visit www.iconex.com Iconex and Iconex Sticky Media® are trademarks of Iconex, LLC in the United States and other countries. All other trademarks and/or registered trademarks are property of their respective owners. http://www.iconex.com
About RiteMade Paper Converters
RiteMade Paper Converters, Inc. was founded in 1952 by a group of private investors with an extensive history in the paper industry. Today, the company operates three state-of-theart manufacturing facilities in Kansas City, Kansas, Ashland, Virginia and Reno, Nevada, occupying more than 200,000 square feet. RiteMade's product lines are comprised of a broad spectrum of plain and printed, stock and custom products for financial institution equipment, cash registers, point of sale systems, Kiosk applications and other printers used in information processing equipment. RiteMade offers customers of all types and size true personal service unsurpassed by any other converter. Additional information about RiteMade can be found at http://www.ritemade.com
About PM Company
Founded in 1905 and currently based in Fairfield, Ohio, PM Company is a leading national converter and supplier of business machine paper rolls and financial supplies to the office products and related industries. PM Company's proud history of innovation includes SecurIT® banking and financial products, Preventa® pens, pressure sensitive labels and custom pre-printing of POS rolls and labels, among other industry firsts. The company was the first forestry certified paper roll converter in the U.S., achieving certifications by Forest Stewardship Council® (FSC®) and Sustainable Forestry Initiative® (SFI®). PM Company boasts advanced technology and skilled professionals in sales, marketing, manufacturing, IT and customer service. More about PM Company can be found on the company's website at http://www.pmcompany.com