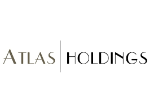 08/15/2023 | Atlas Stories
In Memoriam
Tom Denig
With profound sadness, we share with you the passing of Atlas Operating Partner, Board member, advisor and dear friend, Tom Denig. Tom was a longtime member of the Atlas Family and a great mentor to many of us. After a remarkable career as a senior executive in the building products and construction industries, he joined Atlas as our partner in the purchase of RedBuilt from Weyerhaeuser Corporation in 2009, serving as Chairman of the Board and leading the transformation of the company into one of the leading producers of specialty engineered wood building products in the country.
Tom was a natural leader – charismatic, a great communicator, tough but supportive, confident and humble. After proudly serving his country in the Marine Corps, he joined the young Trus Joist company as as a Technical Sales Representative. He rapidly rose through the ranks, ultimately becoming President and Chief Executive Officer of TJ International, Inc. (Trus Joist's parent) and leading the sale of that business to the Weyerhaeuser Company. Tom continued to lead Trus Joist as a division of Weyerhaeuser, and served on the executive leadership team of Weyerhaeuser until his retirement in 2007.
At the Atlas Annual Conference in January 2023, we had the honor of presenting Tom with the Atlas Lifetime Achievement Award. That award, and our remarks shared here, cannot begin to express our gratitude for his many contributions to the Atlas Family. He will be sorely missed and always remembered.