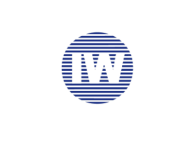 01/01/2022 | Atlas Stories, ESG
International Wire Group: Less GHG Emissions, Less Water, Less Waste, Less Electricity – More Wire
Over the past few years under Atlas' ownership, IWG has reduced its greenhouse gas emissions by more than 50 percent and expects year-over-year improvements through ongoing targeted actions. Scope one and two carbon emissions have been cut by nearly 40% on a per unit of production basis in the past three years, electricity use has been cut by nearly 30% and water use reduced by almost 20% over the same period.
While IWG has made excellent progress on driving key environmental metrics, this tells only part of the story.
IWG's most recent investment in environmental sustainability extends beyond the business processes and speaks to the company's commitment to instill ESG principles as a cornerstone of its culture – via an initiative that combines Environmental and Social benefit. To encourage electric vehicle (EV) use and make electric vehicles a more accessible option for members of the communities where IWG operates, the company installed EV charging ports at two of its NY manufacturing locations. That copper wire manufactured by IWG is a critical component of EV charging stations is an added bonus – and demonstrates how attention to good ESG practices is also good business. As a pilot, four charging stations were installed at IWG's plant in Canastota, NY and eight were installed at its plant in Camden, NY. IWG plans to install EV charging stations at seven additional NY plants in 2022. As an additional incentive, IWG plans to provide charging for free to all associates.