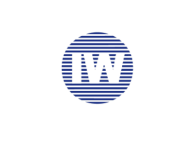 02/20/2020 | News
IWG High Performance Conductors Completes Sale to Teleflex
Sale Will Enable IWG to Focus Squarely on Growth Within Core Business Segments 
Camden, NY ― An affiliate of International Wire Group, Inc. (IWG), a leading manufacturer of copper wire products for a range of industries such as aerospace, defense and energy, announced today that it has completed the sale of IWG High Performance Conductors, Inc. (HPC), its business unit in Trenton, Georgia, to Teleflex Medical OEM LLC, a subsidiary of Teleflex Incorporated ("Teleflex") (NYSE: TFX), a global provider of medical technology products principally serving hospitals, healthcare providers, medical device manufacturers and the home care market.
HPC Trenton produces highly engineered, minimally invasive medical solutions which expand Teleflex's portfolio of leading medical technologies. Following the transaction, IWG will continue to focus on its core product offerings through its Bare Wire Division (BWD) and its Engineered Products Division, in addition to the plated copper wire products offered by its affiliate High Performance Conductors LLC.
"We are very pleased to have found this ideal new home for the medical devices business with Teleflex and are sure the Trenton associates' capabilities will be an asset to their team," said IWG President and Chief Executive Officer Greg Smith. "This sale enables IWG to focus on continued growth in our core North American and European businesses. It's been an exciting year for IWG; we are taking the steps necessary to support our best-in-class workforce and provide our industry's most robust product portfolio and highest level of service to our valued customers," added Smith.
About International Wire Group Holdings, Inc.  
International Wire Group Holdings, Inc., through its subsidiaries, is a manufacturer and marketer of wire products for other wire suppliers, distributors and original equipment manufacturers.  Its products include a broad spectrum of copper wire configurations and gauges with a variety of electrical and conductive characteristics and are utilized by a wide variety of customers, primarily in the industrial and energy, electronics and data communications, automotive/specialty vehicles, aerospace and defense, and consumer and appliance industries. The Company has nineteen manufacturing facilities and one distribution facility located throughout the United States, France, Italy and Poland.
For additional information, please visit www.internationalwiregroup.com.