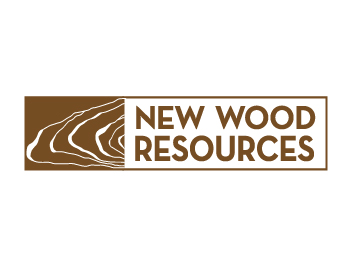 03/30/2016 | News
MDA head touts Winston Plywood preparations
Winston County and Mississippi are winning.
That's how Glenn McCullough, executive director for the Mississippi Development Authority, characterized the state's recent economic development strides and the work ongoing at the Winston Plywood and Veneer mill in Louisville.
"It is amazing," said MDA executive director McCullough following the tour of the Winston Plywood facility. He noted that just 2 years ago after the tornado hit Winston County all anyone had was a plan. That plan was for progress and with the new mill, that progress is moving forward.
"We are all united to make Winston County and Winston Plywood and Veneer bigger and better," said McCullough. "Winston Plywood and Veneer is creating a model for manufacturing across the state, the country and world. They understand it takes quality people, quality products, great teamwork and planning."
"Gov. Bryant is proud to be part of the process and has a special connection to Winston County following the tornado," said McCullough.
Governor Bryant's wife was driving through Winston County during the storm. She stayed through the night assisting disaster victims.
"Winston Plywood and Veneer are creating not just jobs, but careers," said McCullough.
Gerald Mills, Winston County Executive Director, noted that Winston Plywood and Veneer would add so much to the county for generations adding that the company had already signed a 130 year lease.
Touting Mississippi's top 10 national ranking in manufacturing, specifically its footprint in the automotive, shipbuilding and furniture industries, McCullough said companies globally are finding the Magnolia State an attractive location to do business. He said Mississippi ranks first nationally in competitive workforce costs and fifth in women-owned businesses. Add the nation's top-ranked community college system, he said, and Mississippi is primed for sustained economic growth.
"Our economy is growing, but we want it to grow at a faster pace," said McCullough, former Tennessee Valley Authority chairman whom Gov. Phil Bryant appointed to lead MDA last year. "We not only make things, but we make things that provide value. The winners in Mississippi's economy are the people who continue to find innovative ways to manufacture their products."
Gerald Mills noted, however, that one of the biggest challenges to Mississippi's manufacturing industry is simply building the workforce.
About 55 percent of Mississippians over the age of 16 are in the workforce, and by providing a solid, basic skills and vocational training program provided through a community college such as East Central Community College, that number could greatly increase.
Other challenges facing Mississippi, McCullough said, are better marketing its natural resources and transportation avenues to draw even more private capital investment that would create high-paying jobs. He said Mississippi boasts 19.6 million acres of standing timber and 16 ports. Further, he wants to see more growth in Mississippi tourism.
We want people to enjoy our state," McCullough said. "When people come here, they are always surprised on two fronts: they love Mississippi hospitality and they can't believe how beautiful it is here."
He said Mississippi is also "on offense" when it comes to research and development initiatives. He specifically mentioned the national Center of Excellence for Unmanned Aircraft Systems housed at MSU.
Discovering new knowledge is the secret to continued growth, McCullough added, because it gives Mississippi an even greater opportunity to lead globally in manufacturing.
"We're going to go around the world telling Mississippi's story because it's a great story," he said. "And we're not done yet. We still have a lot of work to do."
Winston Plywood moving closer to opening
A lot of construction is ongoing at Winston Plywood.
"We have evolved a long way since the storm and Winston Plywood and Veneer and the building help show that," said Louisville Mayor Will Hill.
Dr. Baldwin talked about when he met with Governor Bryant shortly after the 2014 tornado, that he outlined the plans to build the best plywood mill in North America.
The plywood mill will employ over 300 plus workers when it reaches its peak hiring.
Dr. Baldwin noted "The regional impact should be about 1,200 jobs connected to the mill with a $170 million regional impact once the mill reaches full production."
"We have a good record of creating stable growing operations around the world," said Dr. Baldwin.
At present the mill employs 50 workers and has over 100 contractors working on the building and other equipment projects.
The mill is designed to help dissipate heat and dust away from the workers and out of the building. It has a great safety record for the construction and is moving toward its competition date.
Winston Plywood and Veneer has received a national award for its economic impact and projected impact on Louisville and Winston County. The mill is 1 of 15 recipients of the 2016 Corporate Investment and Community Impact Award, which is presented by Trade and Industry Development magazine.
The site selection publication credited the company for its work to reopen its plywood mill in Louisville, which was destroyed in the April 2014 tornado. Winston Plywood and Veneer was credited with making a $50 million private investment with the plant that is expected to produce 300 plus jobs.
Community oriented
Winston Plywood and Veneer can also tout the many measures it has taken to improve the community and create a better future for Winston County.
With the future in mind, Winston Plywood and Veneer staff members have been busy creating a green buffer space near the mill and along road areas. Brad Stewart, Winston Plywood and Veneer Procurement Manager and Barry VanLandingham, Winston Plywood and Veneer Log yard supervisor, detailed how pine trees and bushes have been planted near the mill and along the roadway near the Head Start and homes to create a green barrier.
"We want to be good neighbors," said Stewart.
Stewart noted that they were working to have a plan for bringing in logs and other items without causing any traffic hassles and providing a good way to the mill and its log yard.
As part of its community efforts, David Morel of Winston Plywood and Veneer and Vice President of Human Resources has been actively speaking to groups and updating all on the mill's present work. He recently spoke to the juniors and seniors at Louisville High School about the mill as well as making plans for the future and learning to handle adversity and challenges.
Dr. Baldwin also recently held a book signing and donated 2 hard bound copies to the library and 10 paperback signed copies to the library of his book "Plywood and Veneer-Based Products".
Winston County Librarian Beth Edwards noted the library was honored to host the book signing and were grateful for the book donations.
Dr. Baldwin noted, "You can not separate the community form the natural resources or from the mill. You (the company) has to be part of the community and make the community better."
---
To view original article, click here.