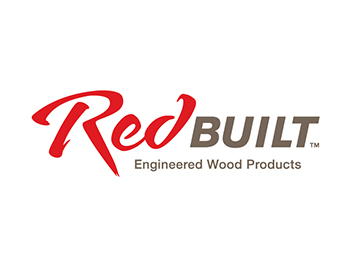 09/14/2018 | News
New leadership at RedBuilt structural wood firm
RedBuilt has named Don Schwabe as the new president of the firm, which designs and manufactures engineered structural wood products for commercial, industrial and multi-family residential building applications.
Also promoted were several team members, including Jason Weber to vice president of sales, and Paul Drace, to regional manager for the Mountain Division. Kurt Liebich, president and chief executive officer since RedBuilt's founding, will assume the role of chairman of the board of managers. Tom Denig, board chairman since 2009, will remain involved as a key voice on the board in the role of vice chairman.
Prior to his promotion to president, Schwabe was the chief operating officer and vice president of sales. Before joining RedBuilt in 2014, he held senior leadership positions with both Weyerhaeuser and Trus Joist. Schwabe received a degree in Forestry from the University of Minnesota and earned an MBA from Georgia Tech.
"I am honored to be given this opportunity," Schwabe said, "The industry is rapidly changing, and RedBuilt is in a great position to help our customers adapt and capitalize on these changes."
"I am excited about the leadership team that we are putting in place to drive RedBuilt's future growth," Liebich said. "Don is a very strong leader with a tremendous amount of industry experience. The team that he is surrounding himself with is highly capable." He added, "These changes result from a long and disciplined succession and leadership development process."
Weber succeeds Schwabe as vice president of sales, having previously served as regional manager for the Mountain Division. Drace succeeds Weber as regional manager for the Mountain Division, having most recently lead the project management organization.
Headquartered in Boise, Idaho, RedBuilt operates out of a manufacturing facility in Stayton, Oregon, and three assembly and engineering facilities in California, Ohio, and Oregon. The company made news a few years ago when it expanded its production capacity with the addition of a laminated veneer lumber line at the Stayton facility. Products include custom open-web trusses, Red-I I-joists, RedLam LVL and complementary components, as well as product engineering and technical on-site support.
"Over the last nine years, Kurt has done an excellent job of building the company, the culture, and the leadership team. We have experienced significant growth, and we have carved out a unique and differentiated position in the engineered wood products industry. RedBuilt is well positioned for the future," said Denig, the former chairman of the board. "The board is looking forward to the energy and creativity that this new leadership team will bring to the business."
RedBuilt was formed by Atlas Holdings in 2009. Headquartered in Greenwich, Connecticut, Atlas and its affiliates own and operate 17 platform companies which employ more than 21,000 people at more than 200 facilities worldwide. Sectors include wood products, pulp, construction services, as well as aluminum processing, automotive, building materials, capital equipment, paper and packaging, power generation, and supply chain management. Atlas' companies together generate more than $5 billion dollars in revenues annually.
To view original article, click here.