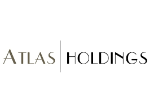 02/02/2016 | News
Novipax Unveils Pad-Loc® Fresh™ CO2-Generating Absorbent Pad
Oak Brook, IL – Novipax, the leading producer of absorbent pads in the United States, is pleased to announce that it has advanced the company's mission to enhance food presentation and safety by releasing the innovative, new Pad-Loc® Fresh™.
Pad-Loc® Fresh™ generates carbon dioxide (CO2) inside the package to help create an environment that is unfavorable for microbial growth on fresh and processed meats, poultry, seafood and other food products. Used as a tool in an effective modified atmosphere packaging (MAP) strategy, Pad-Loc® Fresh™ enables fresh and minimally processed packaged food products to maintain visual, textural and nutritional appeal while also helping to extend the shelf life of fresh food products without the need to add chemical preservatives or stabilizers.
"We are extremely excited to be launching Pad-Loc® Fresh™," said Novipax CEO Bob Larson. "Pad-Loc® Fresh™ is not only the latest product innovation from Novipax, but it also promises to take food presentation and safety to a whole new level."
Pad-Loc® Fresh™ incorporates the same construction and features as the company's flagship Pad-Loc® pad, but goes a step further by integrating a granular agent that releases CO2 when moisture is absorbed into the pad. This material also provides a much more consistent release of CO2 than powders used in other pads.
Pad-Loc® Fresh™ is an FDA-approved product, which allows for sale of the product in both the USA and Canada.
For more information on Pad-Loc® Fresh™, and all other Novipax pads and trays, please visit novipax.com.
About Novipax
Novipax is committed to enhancing product presentation and food safety. Headquartered in Chicago, Illinois, Novipax is the leading producer of absorbent pads and one of the top manufacturers of expanded polystyrene foam trays in the United States. We operate five manufacturing facilities in Indiana, Pennsylvania, North Carolina and Mississippi and have more than 700 employees. Novipax serves processors, distributors and retailers. We provide premium and innovative food pads and trays, enhanced by a total commitment to customer support. We offer solutions that enhance, protect and promote our customers' products. We are constantly striving to continually set the gold standard for food pads and trays.