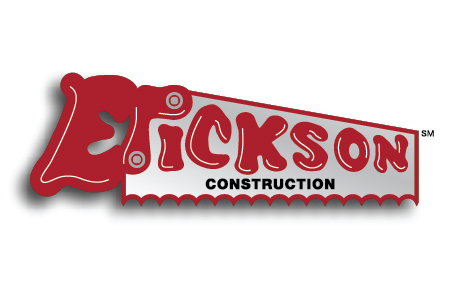 10/12/2016 | News, Project Lead the Way News
Reno High School receives grant from Erickson Construction
Reno High School announced that it is the recipient of a new $35,000 grant from Project Lead The Way (PLTW) to implement the organization's premier career learning curriculum for its students. This grant was made possible by a donation from Erickson Construction, one of the providers of construction services and prefabricated building components in the greater Reno area.
PLTW is a nonprofit organization that provides a transformative learning experience for K-12 students and teachers across the United States. Through PLTW's pathways in engineering, computer science and biomedical science, K-12 students learn problem-solving strategies, critical and creative thinking, and how to communicate and collaborate. Students engage in hands-on learning and explore activities, projects, and problems reflective of real-world scenarios and careers. Reno High School joins more than 9,000 schools across the U.S. in offering PLTW programs to its students.
"Erickson is making a significant investment in the students of Reno High School and our shared commitment to "hands-on" learning through its partnership with Project Lead the Way, and this substantial new grant for our school," said Kris Hackbusch, Principal of Reno High School in a press release. "This PLTW initiative is both unique and exciting, and it will inspire our young people to prepare for the workforce they soon will enter. The Engineering Program teaches the importance of perseverance, learning and innovation, and we're thrilled to be able to implement it into our already challenging and rewarding curriculum."
"We're very excited to join forces with PLTW to help educate the next generation of manufacturing sector leaders," said Rich Gallagher, CEO of Erickson Construction. "The PLTW curriculum is unique, inspiring students to embrace the subjects and pursue the careers that are vital to our shared economic future. At Erickson, we build awesome homes and communities. As such, this 'hands on' partnership is a perfect fit. The new grant we're providing to Reno High School allows us at Erickson to enhance many young minds, and help shape the future, right here in Reno."
Gallagher stressed that this is a new model of corporate partnership, whereby Erickson Construction is not simply making a corporate donation. It is fostering the direct engagement of Erickson's leaders and associates in each aspect of the effort. These efforts include creating unique hands-on learning opportunities via visits to the company's facility, participating in school-wide events and the development of a soon-to-be-formed PLTW / Erickson Construction School Partnership Team. That Team will mentor students, liaise with local officials, identify professional development opportunities, and provide supplies for the classroom.
Funds from the grant will be used specifically to Reno High School's PLTW Engineering Program. It will cover program expenses such as annual program fees, teacher professional development, and required classroom equipment and materials.
LTW's Engineering curriculum empowers students to step into the role of an engineer, adopt a problem-solving mindset, and make the leap from dreamers to doers. The program engages students in collaborative, real-life activities like working with a client to design a home, using a flight simulator to learn basic pilot skills, or exploring algae as a biofuel source. As students work together to imagine and design solutions to local and global challenges, they test their limits and question what's possible. And by pushing themselves to rework and refine their projects, PLTW Engineering students learn that both failure and perseverance are key to learning and innovation.
"Project Lead The Way is committed to providing a transformative educational experience that empowers students to prepare for and thrive in an evolving world," said PLTW President and CEO Vince Bertram. "We are grateful for the truly unique corporate partnership demonstrated by Erickson Construction. Their approach, which involves not only expanding access to PLTW programs in their local community through monetary support, but also the engagement of company leaders and associates, sends a clear message. They are committed to career learning and to strengthening their community. In so doing, they will help spur the creation of tomorrow's innovators."
For more information on Project Lead The Way, visit pltw.org or contact Jennifer Cahill, PLTW senior director of media and public relations, at jcahill@pltw.org.