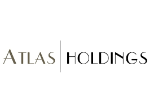 09/12/2017 | News
Reno High students get crash course in engineering
RENO, Nev. (KOLO) Construction companies are facing a challenge. Right now, about 22% of the workforce is over the age of 50, and the numbers aren't there to replace aging workers. It's estimated 7% of the workforce is under the age of 25. It's a problem those in the industry have recognized for some time, and they are looking to unique ways to get younger people interested in the field.
That is exactly what is happening in a Reno High School classroom. A handful of students are getting a first hand look at everything it takes to become engineers. This is the first year of Reno High School's 'Project Lead the Way' class.
"It helps bring engineering from collegiate and professional ideas into the classroom," Karl Kuhles, the 'Project Lead the Way' teacher said. "That really helps them understand what engineering is and explore that pathway."
Kuhles led a pilot program at the high school last year, but thanks to a $35,000 donation from Erickson Companies, the class has expanded to include an introduction level and an elective course that focuses on specific engineering fields.
"A lot of students in high school are confident they want to be engineers, and there's not very many things offered for engineering in high school.," Kuhles said. "Our introduction section is full, so that tells me that the desire has always been there, they've just never had the outlet for it."
Right now, the elective course students are focused on civil engineering.
"They're going to do pretty much everything that goes into building houses," Kuhles said.
That includes building scale models of their designs.
Through 'Project Lead the Way', students like Eva Shipley, a junior at Reno High, now consider civil engineering as a career.
"I've already started looking at different colleges or different universities with engineering programs because of this class," she said. "It honestly wasn't really something I thought I would get into because I've always been into art or other things. It's kind of showed me there's so many possibilities. It's just so broad and there's so many different fields you can go into that have potential for you to be successful."
That's the goal of the class; to open students' eyes to the possibilities and get them in the construction industry.
"Through 'Project Lead the Way' and my courses, students are getting kind of a head start in engineering, so when they are in college they can actually possibly start working, begin an internship, and even entry level positions while they are still in college because they already have the background," Kuhles said. "Its kind of expediting the next generation. By the time they get to college, they will have the skills necessary to really succeed. They are going to be ahead of the game if you will."
---
To view original article, click here.