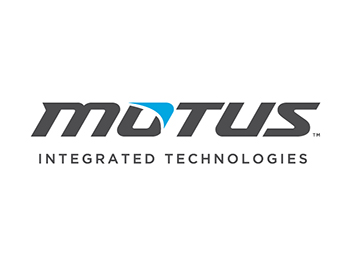 09/13/2019 | News
'Solid backing' puts Holland's Motus on growth path
Strictly speaking, Motus Integrated Technologies is a new venture, but its West Michigan origins and "solid backing" by an East Coast private equity firm have already propelled it to profitability.
The Holland-based automotive supplier was formed after Greenwich, Connecticut-based $5 billion private investment firm Atlas Holdings recruited Shannon White in 2013 to analyze the viability of carving out a new company by acquiring Johnson Controls Interiors' headliner and visor businesses in Europe and North America.
The businesses were previously part of Prince Corporation, which was founded in 1973 by the Prince family in Holland and acquired by JCI in 1996.
White, who has nearly three decades of experience in manufacturing, was at the time president and CEO of Wilmington, North Carolina-based Guilford Performance Textiles, a supplier to the JCI business units under consideration.
Atlas Holdings and White concluded the acquisition opportunity was sound, and Motus Integrated Technologies was founded in June 2014 as a tier-one supplier of automotive interior products. White is its president and CEO.
The company produces high-performance headliners and overhead systems, interior door and console armrests, and instrument panel trim components.
Motus sold its visor business, including plants in France and Mexico, to Shanghai, China-based Shanghai Daimay in 2018.
"We're continually on the path looking to grow, and as long as we can grow a business and it makes sense for us to own it, we will continue to invest in it," White said.
"As we were out looking at opportunities to grow our visor business, we targeted a company that actually turned the tables on us and ended up making us an offer that we decided was good for our investors, that was good for Motus. It provided us with a lot of capital to invest in other places and was also good for our employees."
The Business Journal previously reported Motus on July 30 broke ground on a $15 million, 96,000-square-foot facility in Gadsden, Alabama.
On Aug. 12, Motus signed an agreement to acquire Southfield-based Janesville Fiber Solutions, a division of Milwaukee-based Jason Industries Inc., for about $85 million.
Acquiring Janesville, which makes high-performance acoustical and thermal fiber insulation products for the auto industry, gave Motus another six locations, bringing its footprint up to 12 facilities with more than 2,000 employees in the U.S., Germany, China, Mexico and Japan.
White said Atlas — which currently owns 20 manufacturing and distribution companies — like other private equity investors, has the ultimate goal to sell companies once they are profitable, but he said Motus' position within the Atlas portfolio appears to be stable at this time.
"Atlas looks for acquisitions in manufacturing businesses where they can facilitate an improvement in performance. They look for companies that have a fundamentally strong reason to exist but might be suffering for multiple reasons, either operational or financial, and they look to make long-term investments, especially corporate carve-outs and difficult-to-execute transactions," he said.
"Atlas (has) a very long 'time horizon' that they're willing to hold investments. We are five years into this investment, and that's a time period where a lot of industrial holding or private equity companies look to exit. But as you're seeing, we're opening new plants, we're investing money in the form of new lines in the plants that we do have, and we're looking for acquisitions. So, this is a long-term investment for Atlas."
White said Motus has experienced year-over-year growth, but no specifics were given.
The company isn't looking to expand its product portfolio or stray beyond its current business segments but rather is laser-focused on deepening its capabilities to make Motus more competitive in those areas.
He said Motus acquired Janesville because it would boost the company's ability "to provide innovative and advanced solutions for our customers."
Specifically, Janesville had expertise with blending materials and fibers to meet weight, thermal and acoustical standards — while also using recycled products — that Motus did not have.
Now, Motus will be able to incorporate that materials knowledge into its product categories, such as making headliners, or the fabric layers that make up a vehicle's ceiling.
The product needs to be stiff to hold up the lights, wire harnesses and handles built into it, yet lightweight so it will stay attached and suspended. It also needs to be able to protect the driver from noise, another of Janesville's specialties.
"As we're developing the next-generation headliners, Janesville will give us a significant advantage versus most of our competitors in terms of providing lightweight solutions that also have superior acoustics," White said.
As skilled labor shortages continue in all the places Motus has a presence, White said the company is focused on making Motus a safe place to work, with "exciting jobs." Thus far, that approach has helped the company experience positive employee attraction and retention rates, from the shop floor to management, he said.
On the safety front, while White said the auto industry averages 2.9 to 3 recordable incidents per 2,000 hours worked, Motus has been able to keep its numbers for the past few years down to about 0.15 recordable incidents per 2,000 hours worked.
"It shows people that you care about their well-being," he said. "When you provide a safe environment where people can see you're actually investing in the business, it creates a lot of energy and a place where people want to be."
White said Motus isn't a company that invests in automation as a way to solve the labor shortage, but it is continuing to invest in equipment that will enhance safety for workers and improve the product quality.
White said the auto industry is seeing some softening currently but production still is at "historically strong" levels.
He said Motus will continue to look for strategic opportunities to expand its footprint "organically" during a time of market changes, including the shift to electric and autonomous vehicles.
"If you have the right backer behind you, and you are a great supplier with a great reputation, (change) can provide a lot of opportunity," White said.
"Even as we see a slight slowdown or flattening in the industry, there's a lot of change going on. We intend on taking advantage of a lot of those opportunities."
To view original article, click here.