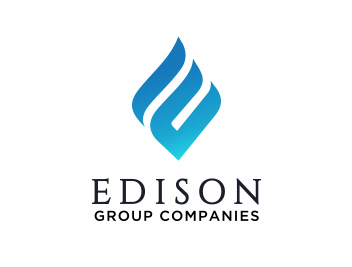 05/15/2022 | Atlas Stories, ESG
Stryten Energy Team Members Making a Difference in Their Community – Darryl Chamberlain
High school marching bands are usually a common sight in parades. However, in early 2005, Darryl Chamberlain, Stryten Technical Writer, attended the American Royal Parade in Kansas City, MO, and noticed something disappointing. There was an absence of high school marching bands from the Kansas City school district, yet many marching bands from suburban schools were represented. Darryl learned that a number of factors had resulted in the elimination of instrumental music programs at many Kansas City schools. The district lacked funding; it had lost accreditation; and it needed to improve failing test scores. As a result, school administrators prioritized accreditation and test scores over fine arts programs.
"I was frustrated to see how the instrumental music program had been neglected in the Kansas City school system," said Darryl. "I decided that I would do something about it."
Darryl believes that students who have a love for music should be given the opportunity to study it. He was determined to help provide that opportunity. In 2005, he began purchasing musical instruments with the goal of forming a youth orchestra. He bought instruments on eBay, in pawn shops, from newspaper classifieds, and anywhere else he could find them.
Darryl founded the A-Flat Youth Orchestra and the A-Flat Music Studio Inc. to help fill the gap created by the lack of school-sponsored music programs. The A-Flat Music Studio provides instrumental music instruction for students in Kansas City for a very affordable cost and is the developing agency for The A-Flat Youth Orchestra. Darryl estimates that he has served about 400 students since the Music Studio opened its doors.
"The Music Studio gives kids who may not have a chance at a music education the opportunity to get on stage and show their stuff. Music gives you the courage to stand in front of people and say what you want to say," Darryl said. "Over the years, we have seen encouraging and marvelous things happening with the kids in our program," Darryl said.
"While there might be a few struggling who are new to the program, the program definitely helps students have strong and successful school careers. One of the students from the 2010 session now has her MD. Another student went to Japan to enhance her college studies, while another has started a music company in St. Louis, Missouri. We get comments like, 'I have finally found something that I can be good at.' This tells me that the child has been looking for something. Another stated that, 'I have never had anyone clap for me before. I took in a student a few years ago and later found out that when she entered this world and opened her eyes for the first time, she was inside a prison. One mother told me that her son needs less medication since he has been taking music lessons. The victories are many as we continue to serve the youth of the Kansas City area."