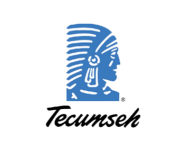 11/01/2017 | News
Tecumseh Adding 60 Workers to Verona Plant
Tecumseh Products is investing $1.1 million and adding 60 jobs to its Verona plant as it consolidates its operations from Aylmer, Ontario.
Tecumseh, which makes compressors for refrigeration and A/C  components, will employ 327 by the time hiring is complete  in 2019.
The announcement is  scaled-down expansion of the plant. In 2013, the company announced plans to add 150 workers within five years. The Mississippi Development Authority was set to loan the company $4 million and contribute another $600,000 in infrastructure improvements to Tecumseh, which had committed to invest up to $10 million.
But that work never happened, the Associated Press confirmed.
For this particular expansion, however, MDA  is contributing $200,000 for roof repairs.
MDA spokeswoman Tammy Craft also said the jobs qualify for incentives giving the company part of worker income taxes. Tecumseh must pay at least $40,600 annually to qualify. Tecumseh could get nearly $1 million on new jobs over 10 years.
The Verona facility make the company's AK2 line of compressors. Production of the AK2 line began earlier this year.
"Tecumseh is pleased to have continued our longstanding commitment to helping to grow the economy of Tupelo and the state of Mississippi through this expansion project," said Tecumseh General Manager Joe Kulovitz. "We appreciate the continued support of Governor Bryant and MDA as we strengthen our business and our community."
The Verona plant has been in operation since 1975 and includes 528,000 square feet of manufacturing space.
---
To view original article, click here.