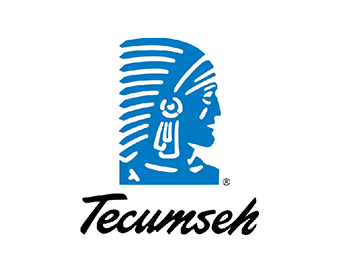 03/15/2016 | News
Tecumseh Products Company Announces Leadership Transition
Longtime Climate Control Industry Leader Doug Murdock to Succeed Harold Karp as President & CEO
Tecumseh Products Company announced today that Harold Karp is stepping down as President & CEO of the Ann Arbor-based compressor manufacturer, effective March 14, 2016. He will be succeeded by Doug Murdock, who most recently served as President of the Climate Products Group at Mueller Industries, Inc. and brings decades of domestic and international manufacturing experience in the climate control industry to the position.
Tim Fazio, Co-Founder and Managing Partner of Atlas Holdings LLC, which owns Tecumseh in partnership with Mueller Industries, said "We are extremely fortunate that Doug Murdock has agreed to serve as Tecumseh's next President and CEO. Doug has all the attributes we need at this critical time. He is a proven strategic leader, and brings a wealth of experience leading manufacturing and engineering organizations in the refrigeration and climate control industries."
"Doug's industry knowledge and his in depth understanding of the refrigeration customers and products make him an excellent fit to lead Tecumseh." said Greg Christopher, CEO of Mueller Industries.
"I am honored to have the opportunity to lead Tecumseh Products Company, an iconic brand in our industry with thousands of dedicated associates that make superior products for our great customers," said Mr. Murdock. "This business has been at the forefront of our industry literally since its inception. At every turn, Tecumseh has been known for driving innovation, quality, and superior performance. We are going to continue to focus on these areas, along with employee safety and operational excellence in all that we do. I am extremely excited to begin working with my new colleagues."
Fazio thanked Karp for his work at Tecumseh, saying, "Harold Karp advanced several operational improvements during his tenure and honored the great tradition of the business with his approach. We wish him the best as he embarks upon his next professional chapter."