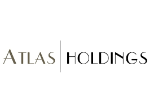 11/09/2022 | News, Atlas Stories
The Atlas Field Associate Program: A Vital Pillar in Winning the War for Talent
The ability to identify, recruit and retain skilled professionals is foundational to Atlas' success. Our greatest differentiator in our businesses is the people who lead them, and the exceptional teams they assemble to create sustained, measurable value.
The Atlas Field Associate Program has become a vital pillar in the Atlas "War for Talent," helping Atlas portfolio companies secure uniquely gifted young leaders to drive business growth.
We created the Atlas Field Associate Program in 2011 to make additional analytical and problem-solving talent available to the Atlas companies, supporting our Leadership Teams in advancing key initiatives. The vision was – and remains – to grow a "farm team" of future Atlas leaders. Since 2011, more than 40 individuals have participated in the Atlas Field Associate Program, many of whom remain with the Atlas Family in increasingly senior roles, whether having joined our Greenwich team or as members of the Leadership Team of an Atlas portfolio company. These emerging leaders have been recruited – and retained – as a result of the quality of the unique attributes of the Field Associate Program: the opportunity to focus on high-value projects and to have direct access to an Atlas company's Leadership Team, providing the mentorship and platform to grow professionally and have real impact early in their careers. A hallmark of the continued success of the Program is the unique opportunity to remain with the Atlas Family after the initial 'deployment' has concluded, providing ongoing pathways for career growth – and meaningful value creation across the Atlas enterprise.
As we continue to reinforce our commitment to ESG principles, the safety, well-being and career advancement of our team members remains paramount. We are delighted to share that seven Atlas Field Associates have been promoted to new roles within the Atlas Family over the past year:
At Marcal, Atlas Field Analyst Chris Damschroder was promoted to Director of Financial Planning and Analysis.
Matt Goodling began as an Atlas Field Analyst at Soundview Paper Company before joining Atlas as an Associate. He then joined Marcal as Director of Corporate Development and was promoted to Chief Financial Officer.
Riccardo Renzi, who began his journey as an Atlas Field Associate at Flagstone Foods and eventually transferred to Stryten Energy's team as a Field Associate, was promoted to Director of Supply Chain.
Ben Rigdon was promoted from Atlas Field Associate to Director of Financial Planning and Analysis at Motus.
Alex Rotolo, one of the first Atlas Field Associates who had recently served as Chief Financial Officer of Finch Paper, began a new role within the Atlas Family as Chief Financial Officer of Carlex.
At TOPS, the office products business of LSC, Dave Wente was named Director of Operations in Covington, TN. Dave spent the last four years at Novipax, now NPX ONE, where he began as an Atlas Field Associate and advanced to Director of Business Integration.
Tyler Woodhouse, who began as an Atlas Field Associate at Tecumseh, joined Atlas as Director, Operations Support.
In addition to these advancements within the Atlas Family, we have welcomed five new members to the Field Associate program over the past year:
Phil Ashworth, Lakeside Book Company
Antoine Cazalis de Fondouce, Permasteelisa Group
Brendan Connallon, EQI
Leana Jonassaint, LSC MCL
Joe Maier, Foster Farms
We are proud that these talented individuals have joined our team as part of the Atlas Field Associate Program. We are confident that they will follow in the footsteps of their predecessors and reinforce the unique and enduring value of this initiative, providing a growing resource of individuals to help us win the War for Talent.