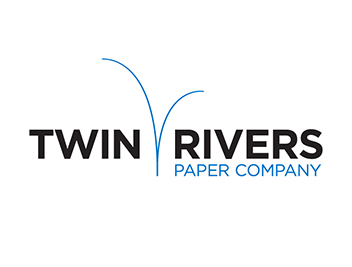 11/11/2016 | News
Twin Rivers in Madawaska to acquire paper division of New York company
A New York paper company is selling its papermaking operations to Madawaska's Twin Rivers Paper Co.
Burrows Paper Corp. of Little Falls, New York, announced Friday that it was selling its packaging division to Novolex of Charlotte, North Carolina, and its paper division to Twin Rivers, in a deal that is expected to close later this year. Terms were not disclosed in a news release announcing the transaction.
Burrows is a privately owned global supplier of paper and packaging goods, specializing in lightweight paper applications and new product development. The nearly 100-year-old company operates three paper mills in New York and one in Mississippi, as well as six packaging-converting facilities.
"This deal gives us more products and more flexibility in meeting market demand," said Dave Deger, vice president of strategy and marketing for Twin Rivers. "It really is a case where one plus one equals much more than two."
Deger said the acquisition expands Twin Rivers' capacity for specialty paper products by about 70,000 tons annually. Twin Rivers expects to maintain the four Burrows mills, which employ about 200 people.
Twin Rivers is an integrated specialty paper company that produces packaging, label and publishing papers, as well as dimensional lumber. It employs about 500 people in Maine, and operates a pulp and lumber mill in Canada. Bob Snyder, CEO of Twin Rivers, said in the news release that the deal "strategically builds upon" the company's foundation as a market leader in the lightweight packaging, publishing and label markets.
Deger said it was refreshing to have some good news to share about Maine's paper industry, which has been hobbled by five mill closures in the last two years. Gov. Paul LePage offered his congratulations to Twin Rivers, and used the pending acquisition to reissue his call for changes to support Maine's manufacturing sector.
"I commend Twin Rivers for its efforts to rebrand the pulp and paper industry," LePage said in a prepared statement. "While the need for newsprint and other commodity papers continues to decline, we are beginning to see investments in other products, which our mills can support and remain competitive within the industry. Now more than ever, it is important to make sure Maine is competitive in attracting new job creators and retaining existing companies by lowering taxes, reducing energy costs and providing a welcoming atmosphere for businesses and capital investment."
This summer Twin Rivers converted one of its paper machines to produce specialty paper and idled a coated and uncoated paper machine as demand for those publishing grades of papers declined.
Burrows makes specialty paper products such as candy and gum wraps, coffee filters, tea bags and deli and bakery papers.
"Our decision to sell Burrows to these two great companies is the right one for the continued success of our customers, employees and communities," said Phil Paras, president and chief operating officer of Burrows, in the news release. "I'm confident that our people are positioned to truly prosper and grow with Novolex and Twin Rivers."
Twin Rivers is owned jointly by Atlas Holdings LLC and Blue Wolf Capital, investment firms that bought controlling interest in the company in the summer of 2013.
---
To view original article, click here.