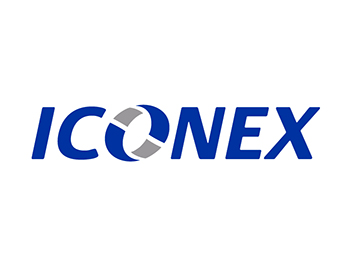 10/04/2018 | News
U.S. Rep. Roe tours receipt and label maker Iconex
U.S. Rep. Phil Roe, R-Johnson City, stood at the table, peering at the different receipt and label papers spread across the table inside Iconex.
The rolls of paper are shipped to stores and businesses nationwide. Buy something from Amazon and Iconex made the label. Walk into Chick-Fil-A and the receipt handed out is made at the Morristown industry.
Roe took notice.
"I know someone in my district can take care of their family because of a receipt," Roe said.
Roe visited Iconex Wednesday morning after first going to the Industrial Appreciation Breakfast then making a quick stop at Morristown-Hamblen High School East to visit the new Air Force JROTC program.
He toured the facility, first going into the industry's conference room where company officials laid out the different materials made by Iconex. The company is the world leader in making labels and receipts. Company officials go to just about any business in Morristown and the receipt is probably made here in Morristown.
Roe said he came to visit the facility just 18 months ago when it went through an expansion. He said he knew he was going to be in Morristown, so he decided to just stop by and see how the company was doing.
"They continue to just grow," he said.
"We want to keep growing," replied Kim Harper-Gage, vice president of Iconex.
Roe donned a bright yellow safety vest and safety glasses and walked through the plant. As he walked through, he saw machinery cutting and making labels that would soon head to Amazon.
Company officials said they are fast approaching making a billion labels for Amazon this year, which is the company's largest customer.
The company employs between 150 to 200 workers that work work four different shifts, 24 hours a day, seven days a week.
But much of the facility is automated.
At one point, Roe passed by rolls and rolls of Walgreen's receipts offering "Redeem Points," the same exact label everyone sees when they go buy their cold medicine.
He asked questions and company officials answered as the low hum of the printing presses filled the air.
Roe concluded the tour going into the offices and meeting the workers who deal with the administration of the plant.
He told stories about other plants throughout the area and remarked that Morristown is becoming a leader in the United States when it comes to industry. He told the group that the industry in the city is getting noticed.
"It's an honor to have you here," Harper-Gage told him as the tour concluded.
To view original article, click here.