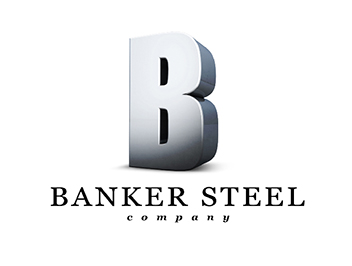 03/28/2016 | News
WTC Contractor Gets Nod On $9M Sale To Banker Steel
Law360, New York (March 28, 2016, 3:27 PM EDT) – A New York construction firm that slid into bankruptcy after it started working on the 3 World Trade Center office tower in lower Manhattan got court approval Monday to sell its assets to lender Banker Steel for as much as $9 million.
U.S. Bankruptcy Judge Shelley Chapman approved the sale of substantially all of New York Constructors assets during a court hearing in Manhattan. New York Constructors, which had been installing steel at 3 World Trade Center and is doing work for the Museum of Modern Art and Rockefeller University, filed for Chapter 11 protection early this year.
New York Constructors attorney Scott Markowitz of Tarter Krinsky & Drogin LLP said the sale will set up a recovery for the debtor's unsecured creditors. Markowitz estimated that an eventual Chapter 11 plan will include a $1.9 million pot for unsecured creditors, representing an approximate 20 percent recovery on claims.
The final purchase price could wind up being between $8 million and $9 million, New York Constructors attorneys said. The asset purchase agreement includes $2 million in cash and a $2 million Banker Steel secured loan. Markowitz said Monday that the sale to Banker Steel helped stabilize the business.
"The announcement of the sale has been met with positive feedback from the industry," Markowitz said.
New York Constructors began working on the World Trade Center after purchasing in 2014 assets held by steel contractor DCM Erectors after that company's chief executive Larry Davis was indicted on fraud charges. Prosecutors claim Davis conspired to secure nearly $1 billion in contracts to provide steel for the WTC project while falsely claiming that he was complying with a requirement to work with minority-owned and women-owned businesses.
But since acquiring the DCM assets, New York Constructors and its subsidiary "have had a difficult time funding their operations," according to a declaration filed by the company's president Barry King. King said the company has been negotiating a sale with Banker Steel, a competitor, since the summer.
Prior to the bankruptcy filing, Banker Steel provided New York Constructors with $2 million in funding and holds a lien on the debtor's assets, according to court documents. Banker Steel has submitted a stalking horse bid for New York Constructor's assets.
3 World Trade Center is scheduled to open in 2018 and will be 80 stories tall, according to the building's website. The tower is located on Greenwich Street in lower Manhattan across the street from the World Trade Center memorial.
The debtors are represented by Scott Markowitz, Arthur Goldstein and Rocco Cavaliere of Tarter Krinsky & Drogin LLP.
Banker Steel is represented by Scott K. Rutsky and Jared D. Zajac of Proskauer Rose LLP.
The case is New York Contractors et al., case number 1:16-bk-10069, in the U.S. Bankruptcy Court for the Southern District of New York.
---
To view original article, click here.