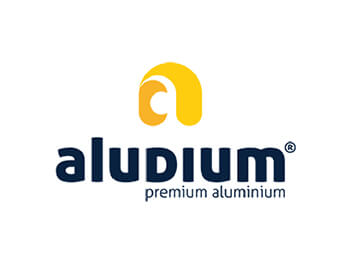 11/06/2023 | Atlas Stories
Aludium's Transformation: From Carve-Out to Performance Organization
Atlas formed Aludium in 2015 following the purchase of the Spanish and French system rolling assets of Alcoa Corporation. Today, Aludium is a leading aluminum rolled products business with operations across three locations in Europe, a diverse product portfolio, an experienced team, and a firm commitment to sustainability.
Over the eight years spent as a member of the Atlas Family, Aludium became a strong, standalone business that embraced recycling activities as a key value driver. 
We spoke with Manuel Ruano Cristobal, who witnessed Aludium's transformation firsthand, to hear his perspective.
*The responses in this interview were translated from Spanish to English. We have attempted to provide an accurate translation but slight variances due to language nuances may exist.

Take us back to the time when you first joined the company. What was the outlook for the business at that time?
I joined Alcoa in 2003 as the Alicante Plant Director. In Spring 2004, Alcoa informed me that the plant was neither profitable nor strategic, and therefore would need to be shut down. Instead, I asked for time to reorganize the plant and return it to profitability. Within 18 months, we eliminated the production of foil, our least competitive product, reduced the headcount by 40% and applied a continuous improvement plan. The plant started to work well and reached breakeven quickly. However, just as the plant was turning around, in 2006 Alcoa moved 40% of our volume to China as part of the company's global strategy. This decision was soon followed by the 2008 world financial crisis, so it was one thing after another as soon as we made any headway.
By that time, I had been promoted to Chief Operating Officer of Alcoa in Europe, where I led the restructuring of all plants, but I was especially involved in Amorebieta, Alicante, and Castel (the so-called "Spanish system"). In 2013, we were again reaching profitability and forecasting a great financial outlook. Alcoa decided to take this as an opportunity to sell these three plants.
What were you thinking when you were tasked with leading the sale of the Alcoa carveout that would become Aludium?
Towards the end of 2014, knowing that the 3 plants were up for sale, I understood that with better commercial management, integration with operations to provide more value to customers, and by changing the source of raw metal to recycled aluminum from scraps, this 3-plant-system could be a great asset and provided a good opportunity for a sale.
In 2015, Atlas appears in the bidding process. After personally analyzing Atlas' overall trajectory and speaking to the Atlas team, I was convinced that Atlas could be the ideal buyer.
Talk about the first days under Atlas' ownership. We know there were some tough times as the turnaround effort moved forward. What was that like?
On January 1, 2016, Alcoa's "Spanish System" became Aludium. The first big lift was motivating all employees to believe in Project Aludium and for ALL of them to commit to it. It took a long time to properly and directly communicate this with ALL the employees and get them on board. But it was an endeavor that invigorated the Aludium management team as they could feel the positive energy. At each step of this whole communication process, the Atlas team was very present and committed, showing from the very start that we were one big family.
The second push was fully separating from Alcoa, developing and deploying a new IT system that was tailored to Aludium's needs. Surely, this was the hardest part of the transition. Even with help from the Atlas IT Team in the US, we took more than two years to implement the new system and exceeded the initial budget that we had allocated. However, we did it without negatively impacting a single customer!
The third big push was shifting all of the Aludium sales team's energy from selling kilos of aluminum to selling value-added "services" to our customers. The European marketplace understood the strategic value that we were providing as well as the value of having an excellent supplier like Aludium, which in turn supported the constant growth of our company.
The last big push was changing the strategy behind sourcing the metal. The management team established the target of increasing the metal feedstock from the current levels of 30% recycled metals to 75% within 3 years. This was a radical change to production and at the same time a great investment in both of Aludium's foundries. It was a very hard job to study the different options, form a great project management and implementation team, and ultimately train our employees in this new smelting technology. Ah! I almost forgot, we had to pitch the new strategy to the new Board of Directors. But that was the simplest part.
We know Atlas is not a "typical" private equity firm, but what was your experience like as the company moved from being owned by a large public corporation to being owned by Atlas?
The most radical change in shifting from Alcoa to Atlas was that for the first time all of the employees felt part of a big family. It seems counter-intuitive knowing that the new owner was a Fund, but this was in fact the case. A tough, disciplined, demanding family, but committed to Aludium and with the strong will to make it grow.
What were the biggest challenges you faced at Aludium?
Initially, the greatest challenge was persuading the unions and the employees that Atlas was a Fund committed to the future of the company and the families of its employees. It hadn't been long since the global financial crisis in 2008-2011, and funds in general were still struggling with a bad public image, at least in Spain. The second challenge was becoming fully independent from Alcoa, with a new IT system, without hurting any of our customers. We successfully overcame both challenges.
In your eyes, when was the "turning point" for the business to become so desirable that it was acquired by a strategic?
In my opinion, the turning point occurred the moment in which it was shown that the organic growth that had happened for the previous seven years was in fact sustainable while keeping our customer satisfaction levels high. This meant that Aludium's value proposition was correct and that it was obtainable with good profitability.
As Aludium enters this new chapter, what accomplishments are you most proud of during Aludium's time as part of the Atlas Family?
Having managed and implemented the strategy change in sourcing metal, resulting in reaching that 75% of our sourced metal coming from recycled materials, whereas, under Alcoa, we only ever reached a maximum of 30%. This evidently improved the company's profitability, drastically decreasing our carbon footprint and boosting the company's ESG profile.
Is there one person at the company that you think of when you picture what was accomplished? Maybe someone not on the Leadership Team, who exemplifies what this company's success story is all about?  Who are they, and why do you think of them?
Collectively, all of our employees and collaborators. Unsurprisingly, during the Alcoa sale process, our employees felt abandoned. This attitude also made them emotionally against any potential buyer that was not a strategic, industrial acquirer. Nevertheless, good communication with them allowed for 100% of our employees to believe in Atlas' project and profoundly commit to the new Aludium. Our employees are our best asset!
Now having experienced the process from beginning to end and being an important member of the Atlas organization for nearly a decade, what does being part of "The Atlas Family" mean to you?
When I joined the Atlas family, I already had 39 years of experience in industry, but always working for large corporations or family-owned industrial companies. I had no experience in working with funds and I believe that they would be cold-hearted and think only about "cash flow."  I was very wrong, for with the Atlas team around Aludium, and especially with Andy, I understood that a fund can also be a big and real family. And, as all family should be, tough but tight and friendly, and, above all, committed to the future of its employees. Thank you for the opportunity to be a part of this family!
The People of Atlas Series
This story is part of the People of Atlas series, which shares stories in the words of members of the Atlas Family. These stories that may otherwise go untold highlight our Leadership Teams and associates from across the world that each day, through their dedication and commitment to continuous improvement, help us unlock value creation and strengthen the Atlas Family.